What does success mean to you? More money, a bigger house, a nicer car? I think it's fair to say that success for most people means a better life for you and your family. To get that better life, we need to be successful at getting more money.
Seeing as how you've already stumbled upon this article, you've probably already figured out that there is something you need to change about the way you think about success. In this article, we will break down the key factors that affect your ability to be successful. By acknowledging these we can change your mindset about success, and how you go about getting more money.
AFFILIATE DISCLOSURE: By clicking the affiliate links on this page I may earn a small commission from Wealthy Affiliate or Amazon (at no cost to you). In addition, as an Amazon Associate, I earn from qualifying purchases. Should you use these links, I appreciate your support! Click here for the full disclosure.
The Number One Obstacle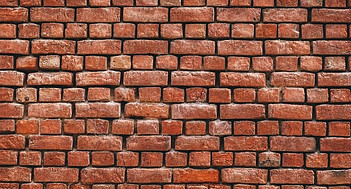 I studied electronics in college, and the first thing you are taught about electricity, it always takes the least path of resistance. Pretty basic rule. It's the same with us as humans. We typically take the least path of resistance to most anything, including success.
This, however, is contrary to one of the basic keys to success. If you're going to be successful at anything it requires hard work and consistency. And we all have seen or perhaps even purchased products that promise instant success if you just learn this one secret. When that doesn't work, it's on to the next big thing. We get trapped into thinking that being successful is easy if you only have the right information.
But the truth is that success almost always comes from hard work and persistence. It boils down to one thing, you can never, ever, give up.
---
"Perseverance is a great element of success. If you knock long enough and loud enough at the gate, you are sure to wake up somebody"
– Henry Wadsworth Longfellow
---
Your Thought Processes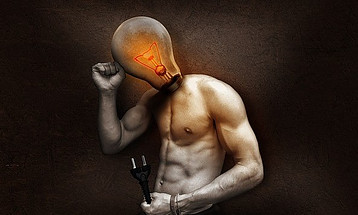 How you think about the world around you will determine what you experience in it.
It's been long known that one of the primary factors that determine your life experience is how you think about your life. It's actually scientifically proven that optimists are more successful than pessimists. So change your mindset about success by thinking positive and seeing your life as want it to be.
For example, we all see that guy or gal that just never gets a break. If something bad is going to happen it's going to happen to them. And on the other side of the coin, there's the guy or gal who seems to always get the lucky break, the better job, or whatever.
If you were to observe their thoughts and actions you would likely see that the losers are always thinking they'll never get that job, or nothing good ever happens to them. There's a person I know who is exactly like this. He's always taking the negative side of things, and negative things seem to follow him. His actions always taking the lead from his thoughts.
On the other hand, I know many successful marketers who are always finding good niches, and good products to promote. Because they are always thinking about and looking for new opportunities. They are always positive, even in their failures.
So how you think about yourself and your world makes all the difference. Your mind is like a computer. Program it with positive thoughts. See your life as you want it to be, and as if you already have those things you want in your possession. And remember, on any path to success you are going to encounter failures and mistakes. It's part of the process. Don't be afraid to fail.
Abundance and Gratitude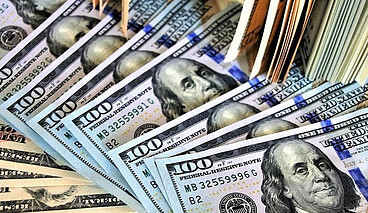 It's easy to get caught up in the mentality of scarcity. There's not enough to go around type thinking. If we are always worried that there isn't enough to go around, we'll always be self-limited. We'll always be worried about sharing information that could result in more opportunities.
In reality, there is more than enough to go around. By changing your mindset to a mentality of abundance you will free yourself of limitation, and open up a whole new world of opportunities.
The abundance mindset will allow you to be happier, feel confident and secure.
Along with the abundance mindset, being grateful can have huge positive effects on our health. And your mood is often determined by what you're thinking about. Your mood can also have an impact on your performance and effectiveness on a daily basis. Be truly grateful for the people and actions of others in your life.
Setting Goals and Taking Action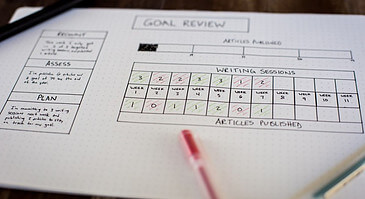 You can have the best intentions in the world and the best plan for success. If however, you don't take any action on them, you're not going to get anywhere, and in order to change your mindset about success, you've got to take action!
You don't achieve success by taking a single step either. Success comes from hundreds, if not thousands of tiny steps.
It's important to set short term goals and long term goals. If you only set long term goals you'll never see the small accomplishments that it takes to achieve the longer-term goal. You will become discouraged and find it difficult to continue. By setting short term goals you can measure your success, and recognize your accomplishments along the way.
---
"Just remember, you can't climb the ladder of success with your hands in your pockets."
-Arnold Schwarzenegger
---
Conclusion
In order to change your mindset about success, we've learned that there are a number of things to consider. Not only by setting goals, but also changing our mindset on how we think about our lives plays an important role. Even simple things such as being grateful and having an attitude of abundance can have a huge impact on our health, and overall level of energy, happiness and effectiveness.
Most of all, never give up, ever. Whatever your success dreams may be, keep them in the forefront of your mind and work toward them on a daily basis.
Additional Recommended Reading
Join me at Wealthy Affiliate where a community of over 1.4 Million people are working together to achieve success and wealth. Join for Free, No Credit Card Needed.
Wishing You Great Success,
Michael
PS. Feel free to comment and leave your questions below. I will be happy to reply and help any way I can.