It won't be long before Wealthy Affiliate Black Friday is here again. It's coming November 24th – 27th, 2023. With up to 58% off, I can't wait! I renew my WA membership every year on Black Friday. It's the best deal ever.
We'll update this page as details become available. Nevertheless, it's going to be great!
If you're curious what last year's offer was, check below!
So What's The Difference Between Premium and Premium Plus+

First, let me say this because it's really important you understand. There is no other affiliate marketing training platform out there that offers as much complete training and an all-inclusive platform. Let me say that again "ALL-INCLUSIVE". That means; everything you need, and I mean everything, is all here under one roof. One, affordable, annual price, for everything you need. There is simply nothing else like this on the planet. I promise you!
So, let me break down the key differences between Premium and Premium Plus Black Friday Offers.
The Premium offer includes the following:
$289 off the regular price
One Free .com (.net, .org, etc.) Domain
$50 in Community Credits
52+ Expert Classes (in addition to the mountain of other training you get).
All future Premium updates. Some great stuff is coming in 2021 too!
The Premium Plus+ offer includes:
Up to $689 off the regular price
Two free .com (.net, .org, etc.) Domains
$100 in community credits
Jaaxy Enterprise ($1,188 per year value). Worth its weight in gold!
Hosting for 50 Websites ($500/mth value)
200+ Additional "Premium Plus+ Only" Expert Classes (can't put a price on it)
But let's not forget all the great features you get with both memberships:
Step-by-step training that will teach you how to make money in any niche market.
Additional training provided in a classroom-type format. 12 classrooms in all covering all aspects of building a business online.
Access to 1000's of training modules in text and video format.
Managed WordPress Web hosting is included for a total of 10 websites (Premium). Run several multi-million dollar websites from ONE platform!
Get your domain names straight from Wealthy Affiliate at a flat rate (usually around $14 per year). Never any increase in purchased domain prices.
Integrated WordPress website creation tools allow you to create your website in under a minute, yes, no joke.
3,000+ Beautiful Website Designs. Plus over 51,000 "feature" extensions are available within Premium that you can use to ENHANCE your website in every imaginable way.
Free SSL Certificate, Enterprise Security with Spam Blocker, daily backups, and Extreme Caching to speed up your website.
Content writing platform with spell and grammar check included.
24/7 Technical Support
24/7 Chat to get your questions answered quickly.
Access to the Wealthy Affiliate Community. Always growing and frequented by successful marketers who are happy to help.
Weekly live training sessions with replays.
Access to Jaaxy, Wealthy Affiliate's very own keyword/niche research tool.
Your very own authority blog you can use to chronicle your progress or use for other topics to engage the community.
The very generous Wealthy Affiliate – Affiliate program, complete with Bootcamp style training on how to promote it.
And much more.
What's In It For You?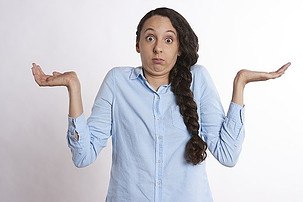 So what does this add up to? You've read it all above, but what does it really mean for you? What's in it for you?
Let me tell you. Literally, everything you need to start your own online business from scratch is right here. Heck, we just had 14-day class called "A Business Out of Thin Air in 14 Days" Where we watched over Jay's shoulder (An expert who's been around here for many years) as he went through the process of creating a business out of nothing, and I mean n-o-t-h-i-n-g, as went from a collection of mere thoughts to a working online business. It was simply amazing! It doesn't get any better than that.
The bottom line is that it's all right here for you. There's nothing else you have to buy, nothing else to invest in, just your own time and effort. That may be 1 hour a day, 2 hours a day, or whatever time you can put in. I started with just 4 hours a week. Once I got started I just wanted to spend more and more time doing this. It's fun, it's exciting, and I love watching something I'm able to create with just some ideas, grow into a business. All the tools are here.
You might be thinking, well, I've got no technical skills, or I can't write, or whatever. You don't need technical skills. If you can read and click a few buttons, that's about all the skills you need.
Do you want to know the secret? It's all about what YOU want. What YOU desire. The difference between those who build successful businesses using the tools here and those who don't is just one thing… How bad they want it. That's it. So how bad do you want it? Can you feel it? Can taste it? What do you want in your YOUniverse? That's what I'm talking about.
Invest in Yourself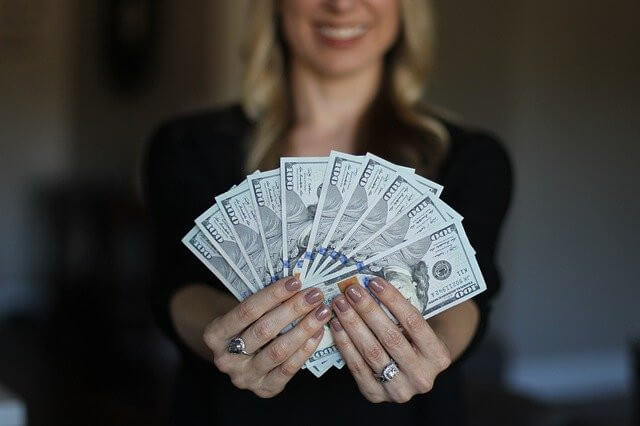 Now is the time to invest in yourself. An opportunity like this may never come again. Don't let any past failures dictate what you do today. That was the past, it's gone. Don't let others deter you from your dreams either, what do they know, are they successful online business owners?
Anything you set your mind to, you can accomplish. This I know. I've been a member of Wealthy Affiliate for a while now, and I've seen people build their businesses here. I've done it myself. Now I'm handing the keys… What will you do with them?
There has never been any other time in history that there was so much opportunity online. Covid-19 has accelerated the migration to online buying. Why not be the person who simply gives people what they already want? What could be easier? That's what you'll learn here at Wealthy Affiliate, and so much more. Take advantage of this year's incredible Wealthy Affiliate Black Friday 2023 Offer. You'll be glad you did!
Stay tuned for more exciting information on this year's Black Friday event! Bookmark this page and check back often.
See You On The Inside,
Michael
PS. Please scroll down and leave any questions or comments. I'd love to hear from you.