WordPress has become one of the top Website platforms available today. It is a Free open-source content management system (CMS) used on more than 60 million websites. It is easily customized with thousands of free themes, and plugins, many tailored to eCommerce. In this article, we will discuss how to sell digital downloads on WordPress.
AFFILIATE DISCLOSURE: By clicking the affiliate links on this page I may earn a small commission from Wealthy Affiliate, Hostgator, or Bluehost (at no cost to you). Should you use these links, I appreciate your support! Click here for the full disclosure.
Hosting Your WordPress Site
Even if you already have a hosted WordPress site you may still find this section beneficial. Hosting your WordPress website is pretty easy. First, you need to choose a domain name which will be the web address of your website. Ideally, you want to choose a .com or .org domain name. These are the most sought after and the most common. The domain name should reflect your business. So if you were selling downloadable audiobooks, you would want your website to be something like "audiobooks.com". Sometimes the name you want may not be available, so think of a few different options. A couple of things to avoid when choosing a domain name are the use of the "-" symbol and looooong domain names. Your domain name should be short and sweet, easy to remember.
Just about every hosting platform allows you to install WordPress on your site. However, pricing is a very different story. Hosting providers optimized for WordPress are more desirable, but they also more expensive. They will allow for greater site speed and support. One thing you've got to consider in this process is what you get for the pricing. Most hosting providers are going to require you pay at least annually. With Bluehost, that's about $89/year, Hostgator is a bit higher, around $190/year for the standard WordPress hosting plan.
I recommend Wealthy Affiliate. Your domain price never goes up, unlike most other hosting providers. And you can join Wealthy Affiliate for FREE! Joining free will allow you to have 2 free WordPress websites on two free domains. And you can manage right from their own integrated websites screen. Free themes can also be installed with one click of the mouse. You also get access to loads of training materials covering all aspects of using WordPress and much, much more as you will see.
Choosing an eCommerce Theme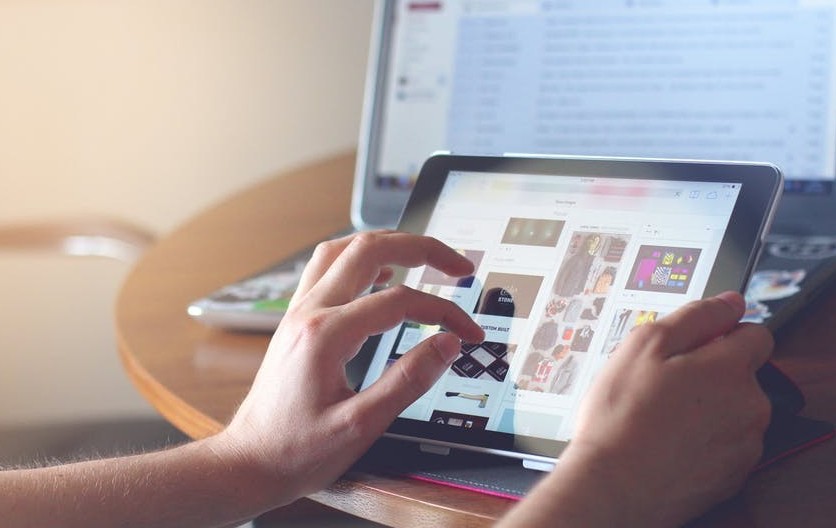 So what is eCommerce? Simply put, it's the buying and selling of online products or services using some form of online transaction processing, which could be something as simple as PayPal. It's what you came here to do, right? Fortunately, WordPress has many Free themes that are geared towards eCommerce, as well as paid ones. You want to pick a theme that can be easily navigated, pleasing to the eye, and of course, supports eCommerce.
Depending on your hosting provider, you may be able to choose your themes there, or you may have to download your theme. Themes can be found at wordpress.org. You will also find a lot of support documentation there as well. Once your theme is selected you will begin to customize your site by adding your website specific information, pages, and posts. Themes are very versatile, and each one is a little bit different from the other.
Selling Your Digital Downloads
So the million-dollar question, how to sell digital downloads on WordPress. Well, thanks to a fantastic little WordPress plugin called WooCommerce, selling your digital downloads will be a breeze. WooCommerce integrates seamlessly into your WordPress site and allows you to sell, well, anything! The WooCommerce plugin can be found on wordpress.org as well, complete with supporting documentation.
The plugin is free and is currently being used on more than 30% of the eCommerce websites on the internet. With WooCommerce you have complete control. You can process payments very easily using PayPal which also allows your users to pay using a credit card if they don't have a PayPal account. All you need is a PayPal business account to process and receive your payments.
Setting Up WooCommerce
You will have to set up WooCommerce for your business, but with WooCommerce it is pretty straightforward. See the video below for step by step instructions.
Things you'll need:
A PayPal Business account (Don't worry, you don't need to have an actual business, you an open one as a sole proprietor and a personal bank account if you need to)
Hosting which provides WordPress installation capability (You can sign up for a Free Starter Account which includes 2 Free WordPress Websites at Wealthy Affiliate.
All your downloadable products saved somewhere on your computer for easy upload.
Images for each of your downloadable products. Depending on the product, a free stock image may be suitable.
Pricing for all your products.
Coupon details if you're going to be providing that incentive.
Promoting Your WordPress Site
Promoting your site can be done in the same fashion that you would use to promote any other product, just that you are promoting your own products and website.
You can promote by:
Writing keyword targeted posts on your WordPress website.
Youtube – Use keywords in your title, tags, and description.
Facebook
Instagram
Pinterest
Any other social media platform you are comfortable with.
Wealthy Affiliate not only offers all the training you need to successfully promote your business, but they also have EVERYTHING you need including WordPress hosting, domains, tools, and training in all aspects of building your eCommerce site, promoting it, and tons of avenues for help from many successful marketers. Plus it's FREE to join up and get started, NO Credit Card Needed.
Conclusion
Learning how to sell digital downloads on WordPress can be easy once you know the proper tools to use. By using free eCommerce themes in combination with the WooCommerce plugin you have the ability to create your own online store to sell your digital downloads while getting paid through PayPal, or one of the other supported methods. You've also learned that there are places that offer ALL the tools you need to make your digital download website successful and profitable. Click here to see the latest review of Wealthy Affiliate, or click the image below to set up your FREE starter membership and take the first steps to build and promoting your own digital download website.
To your massive success,
Michael
AffiliateCash101.com
PS. Leave a reply below if you have any questions or anything I can help you with.