AWOL Academy (which is short for "Another way of life") is one of the newer internet marketing training platforms that have come on the scene.
AWOL was created by Keala Kanae and Kameron George in 2015. A U.S. corporation originally started as Project AWOL under Empower Network, an MLM company. So they've been around for a few years and eventually evolved into the education platform they are today.
In the AWOL Academy review, we are going to take an in-depth look at what their program consists of, what you can expect, and whether this program really works.
What is AWOL Academy All About
AWOL Academy is an internet marketing education and mentoring platform that revolves around a total of 6 educational packages.
The Platform Consists Of:
Pro Academy
Internet Income Explained
Inbox Academy
Conversion Academy
Traffic Academy
Masters Academy
When you register for AWOL Academy you'll be sent into a webinar where Keala Kanae talks about AWOL, internet marketing, how it works, and so on. It's more of a sales pitch to get you to join Pro Academy for $99.
About the webinar. It's really just a video that runs all day with some technical tricks to try to fool you into thinking you're in a live webinar. You'll see fake messages like so-in-so just joined, etc. If you come back at a later time and view the webinar again you see the same messages and the same people in chat.
So let's get into the details.
PRO ACADEMY – $99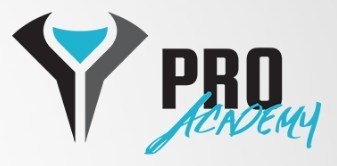 As I said, Pro Academy is the primary entry product. This product takes you step-by-step through the process of creating sales funnels. It promises that you'll come out of it with a sophisticated business system complete with your own website, lead capture pages, and email marketing campaigns.
You'll start off by completing a somewhat in-depth questionnaire that will be the precursor to your 1 on 1 coaching call.
However, be warned! You will be hit with very expensive upsells to the tune of $10,000. And they heavily promote these upsells on your initial coaching call. I'm sure you've guessed that your coach is more of a high-pressure salesperson.
If you've made it through the coaching call without purchasing anything. You'll be able to learn as you look over their shoulders as they teach you the basics of getting a domain, setting up your website, and create sales funnels.
The courseware consists of 5 modules and 25 separate videos that take you through:
Purchasing a domain
Setting up a domain hosting account
Creating a WordPress website
Creating sales funnels
Placing traffic generating ads
How to track your campaigns
The key takeaways here are that at this stage you haven't yet learned the real tactics for creating traffic and a well-oiled email marketing campaign. You will learn how to place ads, which can be a very expensive proposition. Most of what you learn here consists of information you'll find on the open internet.
INTERNET INCOME EXPLAINED – $49
This module is a series of 4 videos that go over the basic process of online marketing and business concepts.
It covers the process of creating digital products, how to market them, and how to scale your online business. No real surprises here, it's all basic information you can find on the open internet.
Frankly, this product is just a cheaper upsell for those who haven't yet purchased anything beyond the Pro package, as you'll be left wondering what do you do next.
INBOX ACADEMY – $447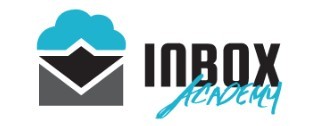 Everyone knows "the money is in the list". That's what this module is all about.
For $447 you're going to learn how to write email autoresponder campaigns that convince your subscribers to open your emails to buy the products you're marketing.
Inbox Academy promises you'll learn the "secret" strategies used by some of the world's most successful email marketers. There is a lot of value here in the methods being taught, so I wouldn't underestimate the importance of getting this type of training.
AWOL says that just one of the strategies you'll learn doubled their own open and click-through rates!
CONVERSION ACADEMY – $1,797

In a nutshell, this module consists of techniques and methods you'll learn to help you maximize conversions and close sales. That's what its all about, right? You have all the traffic in the world, but if you can't convert them to sales, what good is it.
You'll learn:
The power of storytelling
How to create powerful sales videos
How to use hypnotic language
How to create persuasive sales copy
To be honest, I was very happy to see the in-depth training in creating sales videos. Video is quickly becoming the medium of choice these days.
The basic principles of storytelling and creating good sales copy are also covered in great detail. These will teach you how to create the proverbial "irresistible deal".
Conversion Academy does provide a lot of value for the money. These techniques alone can help you make many times the price of this module.
TRAFFIC ACADEMY – $2,997

As you might have guessed, this module is all about getting that all-important traffic into your sales funnel.
This module teaches you how to generate a flood of website visitors. It teaches you how to generate visitors through Facebook ads and other ad sources like Google Adwords. Needless to say, these methods can really generate some ad-spend until you find the best converting ads and keywords through a/b testing and the like.
Sadly, there doesn't seem to be much information on generating free traffic from the search engines using SEO.
MASTERS ACADEMY – $5,497

Yeah, so that's a whopper of a price tag. This module is the last one we'll encounter in the AWOL Academy review.
It's all about mindset, money management, and how to create a more passive income. While I'm happy to see the focus on mindset, it comes with at a pretty hefty price. Honestly, you can learn a lot about mindset through free books on the internet.
Mindset is very important as it can mean the difference between success and failure. Many people quit this business before they get started good due to the lack of a proper mindset.
Any business comes with its share of roadblocks and failures. The difference between making it and quitting is how you handle these situations, and you will encounter them.
You will also learn some good lessons around tax planning and money management, however, unless you're banking some big money at this point you likely won't need these for a while.
How Does AWOL Academy Compare To My No. 1 Product?
Review Results
The primary factor affecting the AWOL Academy review results were the high priced upsells and the lack of training on getting free traffic.
AWOL Academy
$99 w/Upsells
My take on AWOL Academy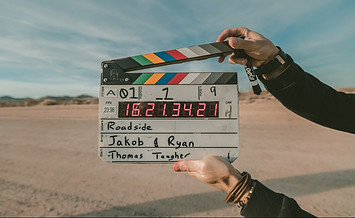 So, when I first heard about AWOL Academy and decided to do the AWOL Academy review, I went to their website like I always do for these products, and I noticed a quite interesting, incorrect, factual statement.
They talk about how the world is changing and that fortunes are being built online, then they state:
"What household name companies have emerged in the last 5 years? Facebook, Instagram, YouTube, and Google just to name a few."
What??? These companies have just emerged in the last 5 years? Really? That might be true of Instagram, but here are the facts:
Facebook – 15 years old
Youtube – 14 years old
Pinterest – 9 years old
Google – 21 years old
Instagram – 5 years old
Now, I'm not trying to pick on them, but for someone like Keala, an expert in the industry, to make such a factually incorrect statement tells me either something isn't right, or Keala hired a real goof to write their About statement and failed to proofread it.
Anyway, I digress. I think they exaggerated the recent emergence of these companies to make it read better.
And what about that webinar sales pitch that tries to convince you to join AWOL Pro? Not a real webinar. Its common practice in many high priced product sales pages these days to promote these fake webinars that mimic the real thing. It's a video tool that can be pre-configured with a video, chat messages, and other scrolling messages to make it look like a live webinar.
If you want something that gives you a REAL webinar on a weekly basis, like clockwork, take a look at my number one product. You'll be able to join a live webinar each week or watch the replay later. Each webinar is jam-packed with real, up to date information you can go about and apply as soon as the webinar is over. All with no advertising, no upsells, and no extra cost. I'm just sayin…
My take on AWOL is that their educational information can mostly be had for free on the open internet, or a heck of a lot cheaper to say the least. Granted, they present it well and they do know their stuff. However, due to the factual incorrectness in their "About" statement, I'd wonder whether there are other exaggerated claims or statements throughout the rest of their training.
Obviously I think their programs are a bit overpriced, to say the least. There are many cheaper options out there. I also really dislike UPSELLS. Yes, I hate them. Package it into a beginner and a pro version and just put into a membership or single priced solution for God's sake. There, I said it. It's just really unfair to the consumer to keep adding on these high priced upsells.
What Does The BBB Have To Say?

AWOL Academy has a B+ rating with the United States Better Business Bureau. That isn't too bad.
What about the complaints? Well, they seem to have had an uptick in complaints since the latter half of 2018, with a total of 29 as of the date of this article. By and large, nearly all of them are disgruntled customers seeking a refund. AWOL has responded to the majority of complaints.
The general complaint is that AWOL drags their feet on refund requests. Also, if you do not request a refund before your 14 days are up, you won't get one. They are very firm on the 14-day money-back guarantee.
Summary
While AWOL Academy as a whole teaches you basic and advanced tactics for creating effective sales funnels, video, and ad copy, and email campaigns, it falls short in teaching you how to obtain free traffic.
As we've shown in the AWOL Academy Review, you're going to have to purchase either the upsell products individually or the complete package to get all the training. That's a $10,000 investment not including other monthly expenses such as web hosting, autoresponders, and ad spend (which can be very expensive).
I strongly believe you can get the same value and more from other programs which cost a heck of a lot less. Just check out our No. 1 Product which you can try for free, no strings.
Whatever your decision, I wish you incredible success online.
Michael
PS. Please scroll down and leave any comments or questions. I'd love to hear from you.