If you've been considering getting into Affiliate Marketing, or if you have already and just can't seem to get any traction, then a nice step by step system with over the shoulder video is something that probably sounds pretty good right about now.
In this article, we're going to review The Authority Site System. A system that offers actionable step by step processes and video.
So what is the Authority Site System and does it work?
AFFILIATE DISCLOSURE: By clicking the affiliate links on this page I may earn a small commission from Wealthy Affiliate, Authority Hacker, or Elementor. Should you use these links, I appreciate your support! Click here for the full disclosure.
What The Authority Site System Is
This system was founded by Gael Breton and Mark Webster.
Gael and Mark have worked together since 2010 and in 2014 founded Authority Hacker.
The Authority Site System is designed to be a complete step by step system, with video, done in an over the shoulder type format that you can watch and do as they do to create your own niche authority website(s). Create them one at a time or create several at one time.
What Does Authority Site System Include?
120+ Video lessons
Real-life case studies
Copy and paste templates
Site building to-do lists
An Active member community
Q&A Forums
Training consists of 5 in-depth modules with over 120 over the shoulder videos and over 70,000 words of supporting content. All designed to carry you step by step through the entire process of building an authority site.
You can watch as Gael and Mark take you through the entire process, from choosing a niche all the way to a profitable niche website. You are essentially watching them build a real-life authority website. All you have to do is watch and implement what they do, step by step, click by click.
Their course is also designed to help you avoid all the pitfalls typically made by most people starting their own online business.
So let's get to the meat of the system.
The Authority Site System is laid out in 5 easy to understand modules.
Module 1: The Authority Site Business Model 101
The first module takes you through the authority site business model. It teaches you how authority sites work and how they make money.
It also teaches you the right business models you should be using that will enable to you get targeted visitors that are eager to buy what you have to sell.
Module 2: Niche Research & Content Planning
Module two is all about researching your niche by doing market research and ensuring your niche is viable. Then you'll learn keyword research techniques that help you develop the content for your authority site. Together these two items will form the backbone of your website.
Module 3: Website Setup
Module three takes through setting up your actual website. Don't worry, setting up a website is literally a push of a button these days. Gael and Mark will take through the process of finding the right domain name (your internet real estate), choosing a web hosting provider, and building your site using WordPress.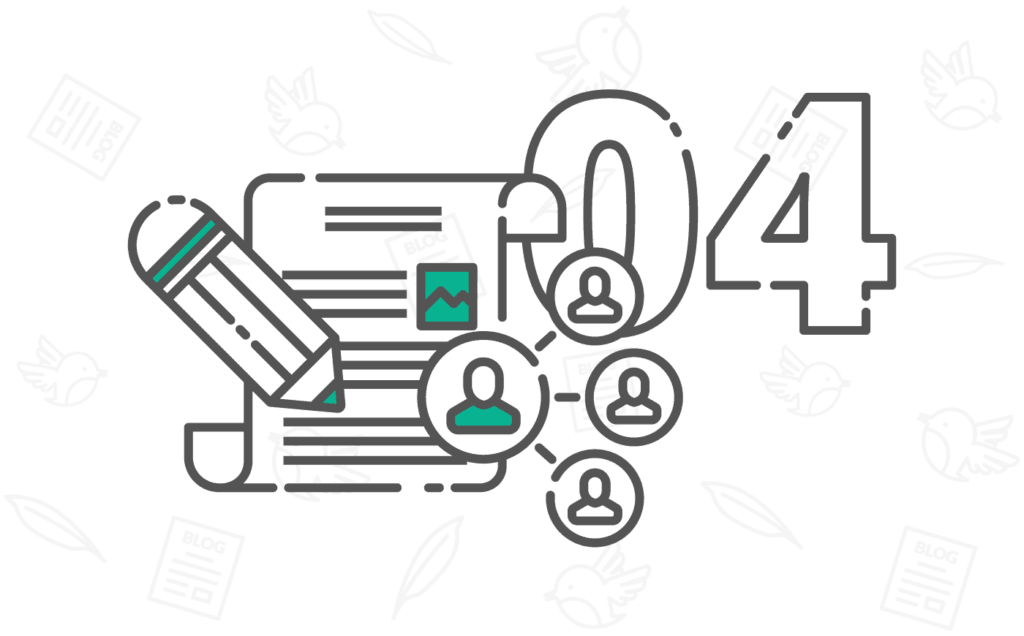 Module 4: Content Production & Outsourcing
In this module, you will learn how to use the research you've already done and create quality blog posts or articles, that are going to generate the traffic to your website and drive your product conversions.
In addition, you'll also be taught how to outsource the production of content for your website. I know that's a relief for those of you who aren't thrilled about writing content.
Module 5: Intense Link Building
Next is an entire module dedicated to building out links to your authority site. Gael and Mark make this easy as well. All of their tactics are white hat (Google friendly) and easy to use.
Templates
The Authority Site System strives to make things as easy as possible to implement. To that end, they've built templates for every part of the course. This literally makes it plug and play and allows you to duplicate exactly what they are doing in the shortest amount of time possible.
To-Do Lists
One thing that most newcomers want is a to-do list. Authority Site System excels in this area as they utilize Trello to track tasks and progress.
Trello is a great productivity platform that helps keep you focused on what needs to be done each day/week. It also allows you to see the progress you're making towards getting your Authority Site up and running.
Mastermind Group
The Authority Site System gives you full access to their private Facebook mastermind group.
The mastermind group gives you a way to talk to and learn from other people using the system and gives you direct access to the Authority Site System team. You can get help, support, and encouragement from other system members who are also building authority sites or get assistance from system support.\
According to Gael and Mark, the mastermind group is consistently rated as the most valuable part of the Authority Site System course.
What The Authority Site System Is Not
So, first of all, The Authority Site System IS NOT a scam. They have a great product that offers exceptional value to its users.
However, while it is a great product, it is not all-inclusive. You'll need to shell out some extra dough on things such as:
Site Domains
Web hosting services
Keyword tools
Writers (if you choose to outsource)
Here are some recommended products they promote through their site. You can check these out at your leisure and get the going rates for these tools.
How Much Does It Cost
Authority Site System will set you back a one-time payment of $997 (at the time of this writing)
The great thing is, it's a one-time payment and includes all future updates to the product.
The not so great thing is, of course, it's cool grand out of your pocket or charge on your credit card, with no monthly plans at this time.
Authority Hacker Platinum Pro Upsell
If you've already had some experience with building authority sites and want to take it to the next level you can enroll in Authority Hacker Platinum Pro for $1997
The Pro version is an advanced version of the Authority Site System. It is only open for enrollment twice a year.
Pro includes the Authority Site System we've just talked about and revolves around what they call Blueprints. Blueprints are instantly actionable.
The primary areas that the blueprints cover are:
Content Marketing & SEO
Email Marketing
Social Media Marketing
Monetization
Guest Posting For More Than Just Links
Under each of these primary topics, you'll find subtopics that further breakdown the blueprint into easily actionable steps.
Authority Hacker Platinum Pro has been shown to be an excellent product specifically directed towards those more experience or those wanting to go all-in, so to speak. And as I stated earlier, it does include The Authority Site System.
Authority Site System Review Results
Authority Site System scores a solid 7. The primary features that contributed to it not scoring higher were the one-time purchase price and the additional tools needed. The addition of a monthly payment option would be welcome, however, these types of products often make that possibility impractical.
Who Is Authority Site System For
Those who don't mind the one-time price
People who want/need step by step video instruction
Beginners or Experienced
Those who have struggled to make money online
People who are willing to put in consistent effort and make a commitment
The bottom line, if you don't mind the high entry price and the monthly cost of additional tools then this may be a great option for you. It gives you flexibility in the tools you want to use, as well as the web hosting aspect.
Who Authority Site System Is NOT For
If you can't afford the high entry price or monthly cost of the tools, then this is not for you.
Also, if you are looking for something that is a get-rich-quick scheme, this is NOT for you.
How Does Authority Site System Compare To Our #1 Product
See how the Authority Site System stacks up against our No.1 product below.
If you're looking for a program that has it all, take a look at our No. 1 product, Wealthy Affiliate.
You get:
Web hosting
Keyword/niche research tools
Step by step training
Live chat
Weekly Webinars
1.9 Million members strong
Try out Wealthy Affiliate for free for a full 7 days, no credit card needed.
Click here and sign up for free. I'll greet you after you join and we'll get started with your online journey together.
Conclusion
What is Authority Site System? It's well put together audio/visual training course. Does it work? Yes, there are plenty of customers who vouch for it and are making money.
Would I recommend it to you? That depends. If you like the step by step video approach, perhaps already have web hosting, and don't mind the extra monthly cost of your preferred tools, then I'd say go for it. On the other hand, if you want an all-inclusive platform with a low monthly cost, I'd have to recommend Wealthy Affiliate.
To Your Massive Success,
Michael
PS. Please scroll down and leave your comments or questions. I'd love to hear from you.