Screen capture and screen recording have been around for quite a while. For Affiliate Marketers, it is an important tool used to explain your topics, provide training videos, and a whole myriad of other things.
As the Affiliate Marketing continues to evolve along with technological advances there is an increasing focus on the use of video and video marketing. Let's face it, humans, like pictures and videos. It helps us relate better to the topic at hand.
With all the screen recording tools around what is the best video screen recorder for Affiliate Marketers? It comes down to two things really. Your budget and your needs.
AFFILIATE DISCLOSURE: By clicking the affiliate links on this page I may earn a small commission from Wealthy Affiliate,
Techsmith, Screencast-o-Matic, or Adobe (at no cost to you). Should you use these links, I appreciate your support! Click here for the full disclosure.
What Are Video Screen Recorders
Video screen recorders are applications that capture what's on your screen. Usually, you are given options to record the whole screen or selected portions of your screen, and perhaps video from a webcam.
Screen recorders will also capture audio from the computer and/or an attached microphone. This is especially useful for narration, which is used quite a bit in the world of Affiliate Marketing.
Some screen recording applications come with video editors which allow you to edit the video you have recorded from your screen. Video editors are necessary for a variety of reasons because you'll typically want to edit the raw video to add titles, on-screen narration, and video introductions for your brand. You get the picture, there's a lot of possibilities for enhancing your raw video.
So video editors are a necessary component whether your screen recording application comes with one or not. More on that later.
Defining Your Needs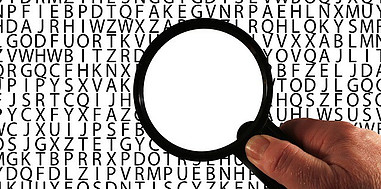 Understanding what you need and want in a video screen recorder will help you narrow down the list. So you'll need to consider whether you need a full-featured screen recorder, video editor software, or a more advanced application that gives your technical control over your recording options.
Types of video screen recorders:
Full-featured for the average user: This type of software is geared toward the average computer user, but gives you many features such as:

Dual recording sources for both screen and webcam.
Record audio from system and/or microphone
Zoom features
On-screen editing
Ability to add music tracks to your video
Take Screen Shots

Full-featured for the professional: Geared toward the professional video creator with more advanced features. In addition to the features above you'll be looking for features such as:

Green screen technology
Image swap
Images as buttons
VR capabilities
Interactive videos
Panning and zooming
Keyboard capture
And much more

Full-featured and open source: Geared to the technically minded person looking for free open source platform with advanced features like:

Multiple video capture sources
Multiple audio capture sources
Video streaming
Video preview
Output control
Multiple scenes
And more
Recommended Screen Recorders
Below you find out recommended video screen recorders for each category class listed above. We have compiled these results based on features, usability, and popularity.
Full-Featured Recorders For The Average User

Camtasia is by and large the most popular among full-featured applications for the average user, especially among long-time Affiliate Marketers. It also includes a video editor. It is compatible with both Windows and MacOS. Camtasia allows for two device installations, so you could install it on both your desktop and laptop computers.
Currently priced at $249. You can add Snagit Screen Capture software for just $25.

SCREENCAST-O-MATIC is my second recommendation. Unlike Camtasia, this software is subscription-based and runs web-based or PC based. It's available for Chromebook, Windows, and MacOS. It also includes a video editor.
Solo Plan is $1.50 per month (yes, you read that right), billed yearly. Includes the screen recorder, video editor, and video hosting (Videos limited to 15 min for uploading) with 2GB Bandwidth
Premier Plan is $4.00 per month, billed yearly. Includes the screen recorder, video editor, and video hosting & sharing with 100GB Bandwidth. No upload time limit for premier.
Full-Featured Recorders For The Professional

Adobe Captivate is the only real professional video capture application that I would recommend. Nothing even comes close to what Captivate offers.
Currently $33.99 per month for subscription or $1,299 for a Perpetual License. There is also separate Student/Teacher and Upgrade pricing.
Full-Featured Open Source

GIMP is one of the best Open Source video screen recorders out there. It's available for GNU/Linux, MacOS X, and Windows. GIMP is definitely for the more technical oriented person, but an average user could learn the basics without too much trouble.
Currently Open Source and Free for general use. It does not include a video editor, so you would need to use a free video editor such as Windows Movie Maker or Apple iMovie.
Best Screen Recorders For (Most) Affiliate Marketers
So which one is the best video screen recorder for Affiliate Marketers?
For the money and versatility, I'd have to say SCREENCAST-O-MATIC. For just $18 a year for Solo, or $48 a year for Premier (If you need video hosting) you really can't beat it. I use it personally and it's super easy to use and the video editor is pretty good. It even comes with some free music soundtracks as well.
Additional Tools For Video Creation
In addition to your screen recording and video editing applications, you're going to need a quality microphone. You can buy inexpensive dynamic microphones, however, they don't pick up as well as a condenser microphone. Below is a good USB condenser microphone that comes with a tabletop mount, pop filter, and more.
If you're going to be doing narration, which most of us do, it helps to have a good condenser microphone with all the accessories. It will make it easier on you when you're recording, and it will sound much more professional.
In Conclusion
With video quickly becoming the media of choice for many forms of marketing, having a full-featured video screen recording application and video editor is a must. Whether your a typical user, a professional, or technically adept person, there is a solution for you.
To Your Massive Success,
Michael
PS. Please scroll down and leave your comments and questions. I'd love to hear from you.