For most niches, finding a product to sell is probably the easy part. In fact, a lot of people may be putting the cart before the horse, so to speak. Before we can even think about what product we want to sell, we need to identify WHO we want to sell the product to.
Once you've identified the "who", it' usually pretty easy to come up with a product to market to your niche. So, we're not only going to talk about how to find a niche product to sell but also the "who" and the "why" questions that are so important to your niche market.
AFFILIATE DISCLOSURE: By clicking the affiliate links on this page I may earn a small commission from Wealthy Affiliate (at no cost to you). Should you use these links, I appreciate your support! Click here for the full disclosure.

Who Is Your Niche Audience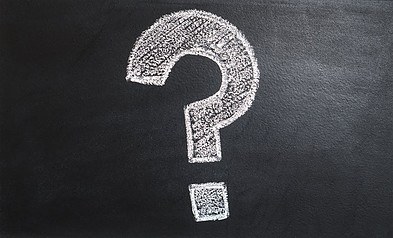 Answering the question "who is your niche audience" is going to be one of the very first things you do, even before you build a niche website. Why? Because you have to understand who it is you're going to help in your niche. This is one of the very first things we are taught in the online community of successful marketers where I hang out.
If your answer to this question is "everyone" or "a wide range of people", you really need to rethink your answer. By targeting everyone, you are essentially targeting no one.
This is one of the key aspects of Affiliate Marketing. We are all about helping people first and foremost. The sales of niche products are byproducts of helping those in our niches.
So, understanding who makes up your niche audience is one of the fundamental aspects of online marketing.
Let me give you an example. If I am thinking about creating a niche website in the cybersecurity market, I am going to first think about the people in this market that either has a problem that needs to be solved or have a specific need.
For example.
People seeking online privacy.
People who have been a victim of identity theft.
Those who work from public locations.
People that want to hide their internet activity from their ISP.
People who want to block those annoying ads.
People who need anti-virus protection.
Parents who need parental controls.
The list goes on. Identifying these needs and problems allows us to provide relevant information that will help your niche audience, which in turn will allow you to gain their trust. Once you've established a relationship with your niche, they will be much more willing to consider purchasing relevant products you passively promote.
Author Orvel Ray Wilson said: "Customers buy for their reasons, not yours."
Your Customer Avatars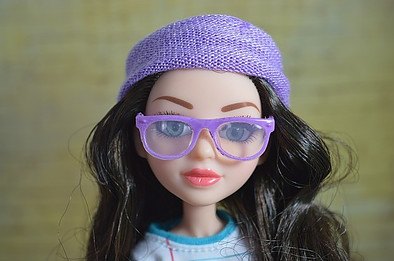 Creating a customer avatar is a great way of identifying who you should be targeting. A customer avatar is your ideal customer.
To create a customer avatar you identify the traits and characteristics of your ideal customer. You can find avatar worksheets online that you can use to create your avatar.
Basically, you're going to answer key questions about your customer such as:
What are their goals?
What are their values?
How old are they?
Are they married?
Are they male or female?
Where do they get their information?
What are their interests?
How much money do they make?
Are they college graduates?
You get the idea. Identify as many aspects of who your ideal customer is as you can. This will give you a clear picture of who you should be targeting in your articles, emails, etc.
It's hard to target a message to a generic 40-year-old working mom. But It's a lot easier to target your message to Sally, who works as a dental hygienist, supporting two school-age children, and is always looking for a way she can spend more time with her two kids.
These kinds of details allow you to target your niche audience and get on their level, understanding their needs and desires. This will help you answer the question of how to find a niche product to sell.
Places To Find Quality Niche Products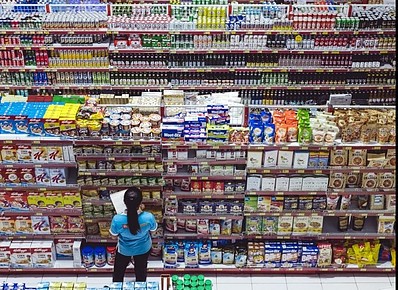 Once you've identified your target audience and what their needs are, you can start identifying products that will satisfy those needs and desires.
Depending on your market, you could be promoting digital or physical products.
Many physical products can be promoted through an affiliate program directly from the manufacturer or distributor. For example, if your niche is Natural Weight Loss Supplements and you want to promote Acme Weight Loss Supplements, you can likely go straight to the Acme website and find details on their affiliate program at the bottom of the page.
You can also go to Google and just enter: [Product name] + Affiliate Program. This is a very easy way to locate a product affiliate program.
Affiliate Marketing has become very popular because it's a very cheap way to generate sales and revenue. There's no advertising involved, the affiliates come to them, and it's a win-win for both the marketer and the product owner. Even Walmart has an affiliate program now!
Here are some other popular affiliate programs.
The bottom line is that there is no shortage of affiliate products for almost any niche.
Digital product affiliate programs are much the same. Most software and services companies have affiliate programs or their affiliate programs are hosted through Commission Junction, Rakuten, or other affiliate programs. Many people still recommend ClickBank for digital products, however, I do not. Many ClickBank products are low quality and hide behind their 60-day money-back guarantee. So I would be very careful if you have a digital product you're promoting through ClickBank.
Benefits vs. Features
There's an old saying, features tell and benefits sell.
If you can identify the benefits of the products you're going to be marketing and promote those, you'll be way ahead of the game. People want to know what your product going to do for them. They don't care that your widget has dual blades and an automatic mode. They care that it can slice and dice all our veggies in no time flat and keep you from slicing off your fingers
Once you know the benefits of the product you are marketing it will help you zero in on your customer avatar. You'll be able to answer the question "who will benefit most from this product?".

Conclusion
As you can see, there's a lot that goes into how to find a niche product to sell. It's more about identifying your target audience in your niche and understanding who they are and what their needs and desires are. Creating a customer avatar will allow you to identify who your ideal customer really is.
Once you've done that, you'll know what products to promote and how to promote them.
Learn more about how to really make money with Affiliate Marketing. Join me at Wealthy Affiliate where you can sign up for free, no credit card needed. You'll get 7 days access to the community, two free Site Rubix websites to get you started, access to the first 10 lessons free, and much more. Sign up for free and I will greet you, help you get started, and join you on your journey to success!
To You Massive Success,
Michael
PS. Scroll down and leave any questions or comments below. I'll be happy to help and I'd love to hear from you!