Affiliate Marketing is not rocket science, but there are mistakes and potholes you can avoid along the way. Especially when first starting out.
When we are first starting out many of us, myself included, are fired up, ready to create that first website and start getting traffic. It's in this particular phase that we are somewhat vulnerable to some common mistakes.
So in this article, I'm going to focus on a lot of things you should and shouldn't be doing in these initial stages of your business to avoid Affiliate Marketing mistakes and be proactive so these things don't become bigger issues down the road. Of course, if you've already stumbled on some of these issues you can take the time now to fix them.
AFFILIATE DISCLOSURE: By clicking the affiliate links on this page I may earn a small commission from Wealthy Affiliate, Hostgator, or Bluehost (at no cost to you). Should you use these links, I appreciate your support! Click here for the full disclosure.
Understanding Your Niche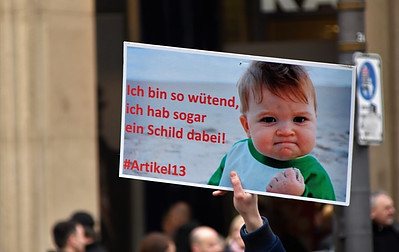 Understanding your niche is probably one of the first stumbling blocks you're going to, or have already run across. Many people have a hard time choosing that first niche and make the mistake of picking a niche that is too broad. An example of this would be weight loss. I competitive niche for sure, but targeting something like "weight loss" is very broad.
If you are trying to recommend a product to the very broad "weight loss" niche, the chances of you targeting the right people, or even getting your website to rank, are almost nill. Instead, you need to dig deeper into the niche to find the specific group of people who would want your products. Ask yourself the question "Who is it that I want to help?".
So narrowing your search down to something like people wanting "natural weight loss supplements" would be much easier to get to the people you're wanting to help as well as getting your site up where it can be seen in the search engines.
Once you've focused on a niche you'll want to make sure that it is profitable. There need to be enough people searching your niche for solutions to their problem or need in order for you to get traffic to your website and subsequent purchases.
How many people are searching for information in your niche?
What kind of products are available for your niche?
Do the products have affiliate programs?
Your Audience
Who are the people that make up your niche?
What drives them?
What problems do they have?
Where do they shop?
Where do they work?
Are they men or women, or both?
Are they old, young, or middle-aged?
Where would you find them online?
Where would they hang out?
Understanding WHO your audience is will help you give them the information they are looking for. It will give you the focus you need to be able to create quality content they will want to read.
Your Competition
Search online and look at your competition. What are they doing? What could you do differently that would set you apart from them? What could you do better? You always want to be watching what's going on with the competition. No different than you would do if it were a brick and mortar business watching your competition around town.
Doing these things will enable you to gain a very good understanding of your niche, who your audience is, who you need to be writing for, and what's going to set you apart from everyone else.
Website Setup Mistakes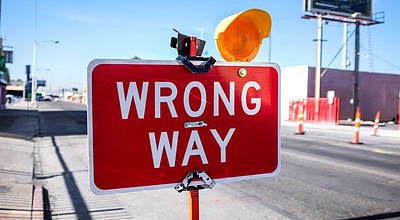 This section is going to assume you're using WordPress, but most of the items listed here apply to any website, regardless of platform.
Not Having a Mobile-Friendly Website
An increasing percentage of internet traffic is being done via mobile devices these days. Android phones, iPhone, Tablets, and the like all have smaller screens. This means that your website needs to be seen just as well on these devices as a desktop computer.
What this means to you are two things. First, whatever theme you choose needs to be mobile-friendly. There are thousands of free themes out there and some are more mobile-friendly than others. Once you find a theme, you'll want to make sure it looks just as good on a mobile device as it does on your laptop or desktop computer.
Fortunately, Google has a mobile-friendly test page you can use to test your website. You can find it here. Enter your website URL and Google will tell you just how friendly your website is. As you design and add content to your site you'll want to check back with tool and make sure you are keeping it mobile-friendly.
Second, when laying out your menus and navigation you want to keep mind the mobile-friendly aspect. When you make changes to the overall layout, header images, and navigation, make sure that it looks good on your mobile device as well. Getting your layout, menus, categories, and navigation set upfront will save you a ton of time later.
Installing Too Many Plugins
Using the right plugins for your WordPress website is a must. If you want to avoid Affiliate Marketing mistakes here, there are a few that you must have, but beyond that don't go overboard on plugins. Installing a lot of plugins can be a resource drain on your website and slow it down, which is bad. Additionally, some plugins do not play well with others.
Two good rules to follow:
If you must have a certain plugin, make sure that it is being updated frequently. Do not install plugins that have not been tested with your current version of WordPress.
Check your website's performance before and after activating a new plugin. You can PageSpeed Insights to check your website's performance. If your website slows down following the installation of a new plugin it would be best to uninstall it.
Plugins you should install:
All in One SEO Plugin or Yoast. One of the other, but Not both! I prefer All in One SEO, but others like Yoast as well. If you aren't sure, go with All in One SEO. These plugins are the top two SEO plugins out there today, and you must have them to add the SEO components like Sitemap, to your website.
Lazy Load Optimizer – Lazy loading images to speed up page load speed.
EWWW Image Optimizer, Smush, or TinyPNG. These are image optimizers that compress your images. EWWW would be my choice. But again, only install ONE of these.
Pretty Links – This plugin allows you to create short URL's for your Affiliate links.
Shareaholic – For adding social media buttons. There are many of these plugins available, this is my personal preference.
UpdraftPlus – Backup/Restore – Allows you to make backups of your website locally, or backup to Amazon S3, Dropbox, Google Drive, and more, on automatic schedules.
That's all you really need. These all work nicely together and are updated frequently. As you grow your website you will likely find some other plugins you'll need, just try to keep them to a minimum and make sure they don't slow down your site.
Google Analytics And Webmaster Tools
Setting up Google Search Console and Bing Webmaster Tools is a must, as well as Google Analytics. Once you have set up your website in these tools you can use AIO SEO or Yoast to create your Sitemap.xml and submit it both Google Search Console and Bing Webmaster Tools. You can also your Google Analytics tracking code to AIO SEO or Yoast.
It is critical that you set up these tools to allow you to track traffic your website is getting as well as identifying problems like broken links (404 errors) and useful feedback.
Failure To Setup Basic Web Pages
This seems like a small thing, but in the eyes of the search engines, the companies for which you are an affiliate, and the FTC (Federal Trade Commission) it is critical. In fact, many affiliate programs will not accept you if you do not have these basic pages set up on your website. So avoid these avoid Affiliate Marketing mistakes at all costs.
Here is a list of basic pages you must have.
Affiliate Disclosure – This page is required by the FTC. It should be set up as a WordPress Page with No Follow, No Index, Exclude From Sitemap checked for AIO SEO or Yoast. This page discloses the fact you are using Affiliate Links on your posts/pages for which you may receive a commission if the user uses the link. There are many sample pages you can find on the internet to use as guidance for creating this page
About Me – This can be a WordPress page or post, depending on whether you want feedback. (Pages can not receive feedback). This page tells users who you are, what the purpose is for your website, and perhaps a picture to show you are a real person.
Privacy Policy – Another required page that explains how your websites handle personal information. Again, you can much guidance on the internet for creating this page. You want to make sure you have a monitored email address for your website like support@yourwebsite.com to receive any user requests.
Terms Of Use – This page is the agreement between you and your visitors. It spells out things such as liability, usage, copyrights, and other legal items you may need to cover.
Weak Content And Poor SEO
Website content and SEO are critical to the success of your affiliate website. You've got to write unique, insightful content for your readers to consume. The content also needs to be properly SEO'd in order for the search engines to understand what your articles are about and whom they should show it to.
There are basically two methods of writing content. You write your article first around the topic, then put keywords in afterward. Or you find your keyword(s) first and then write the article around the keyword(s). I find the latter to be easier.
The main thing about your content is that it's got to be unique and must be thorough. Your articles should be no less than 1,000 words and more is better. Many have started targeting 1,500 – 2,000 words as an average minimum based on recent Google updates to their search algorithms.
You should write as though you are talking to the person about the topic at hand. Make it personal, so you can connect with your users. The search engines are very smart and they can easily spot content that not unique, fresh, or thorough. So if you are just writing for the sake of increasing the number of words in your article, the search engines will not rank you very high in the results.
It takes some practice, but once you start writing the words will come.
Suggestions to help you create quality content.
Identify your topic and keyword first.
Put your keyword in the title, once or twice in the body, and in the conclusion.
Break out your primary talking points into 4 to 6 topic headings using H2 or H3 tags (larger heading text), and a conclusion section.
Research each of your articles and identify the points you want to make in each of the headings.
Check out my article on creating website content.
For more information on using Keywords and SEO, see my article on how to use Keywords in WordPress.
Not Using Images
We, humans, are very visual in nature. We like to associate the word with pictures or videos. I good practice is to place relevant images into your content so the reader can identify with what you're talking about and to break up the sea of text flowing over your page. Your readers will be bored looking at nothing but line after line of text. So, if you are talking about slot machines, put an image of a slot machine at the top of the section.
Creating video and inserting into appropriate sections of your article is even better (assuming the video speaks to what you're writing about). Video is quickly becoming the preferred method of communication.
The bottom line here to use images and video where ever you can. There are many places such as Creative Commons where you can find free images to use in your articles. When you add your images to your articles make sure you add a descriptive name in the ALT Tag area. This should tell the search engine what your image is. So if it's a picture of a sailboat, then your Alt tag should describe it, like "Orange sailboat in rough seas".
Using PLR Content
PLR (Private Label Rights) is content you can purchase with the right to rebrand it as your own. This is a BIG NO NO. This content has been distributed all over the internet and will be recognized by the search engines, if not your readers as well. It's a good way to drive your website and user trust into the ground.
Hiring Content Writers
At first glance, this might look like a good option if you don't have the time to write your own content, and many do end up using this option once their websites really take off. However, you have to know who you're hiring, get samples of their work, and feedback from other clients.
Just hiring a content writer without fully checking them out can be a huge mistake. Some of these writers will re-use content, spin articles, and other black-hat techniques to pump out a lot of work.
Metadata Issues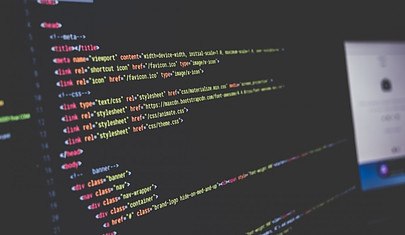 Metadata is just a fancy term for the HTML tags that describe the title, Descriptions, H tags, and Alt tags on your web page. Where folks get into trouble here is they fail to fill out the title, description, or use H2 and H3 section headers in their articles or posts.
When you create a new WordPress post, there will be a section at the bottom of the post (if you have AIO SEO or Yoast installed, which you should) where you can enter a Title and Description. You want to be sure that the title matches your post and has your keyword in it, and your description is written such that it effectively tells your reader what your article is about. It should be captivating and well written so that it tells the reader why your article has the information they're seeking.
H tags are used in your article section headers. An H1 tag is your title and should only be used once for the title. This usually happens automatically. However, you must choose what text you want as H2 or H3 tags when writing your article. Typically, these tags will be the section headers in your article and will describe what that portion of your article is about.
The search engines do not have eyes, so they must infer what your article is about by examining these tags. So they are very important not only for your readers but for the search engines to determine if your article is appropriate to list for the user's search terms.
Website Technical Issues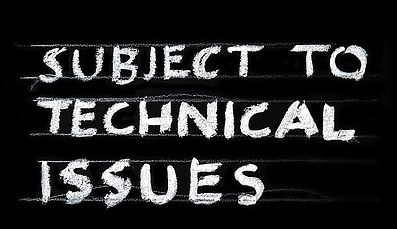 Website technical issues can be very frustrating as someone, usually, you, have to figure out what the heck is going on.
One of the most common issues plaguing a website is slow load times. You go to PageSpeed Insights and find out your score is 50 or worse, instead of 90 or above you were hoping for.
Here are some of the most common causes that are easily fixable.
Your image sizes are too large. The size of your images and pictures can be enormous sometimes depending on the source. As a rule of thumb, your image size should be less than 45KB. The smaller the better. Images taken with a digital camera or even your cell phone can be extremely large due to their high resolution. You can use free tools such as PIXresizer or TinyPNG to reduce the size of your images before uploading to WordPress.
Too many Plugins or outdated Plugins. Deactivate plugins you do not need or those that aren't being kept up to date. There are some plugins such as JetPack that are known to slow down your website due to the way in which they work.
A theme with too much overhead. Some themes are faster than others. The nice thing about WordPress is that it allows you to change themes easily. This is easy to test by switching to a default theme like "Twenty Nineteen" to see if the problem goes away. There are some paid themes like GeneratePress and Divi that are lightweight and have tons of features you might check out as well.
If you've tried all the above and your website is still slow, it could be that the fault lies with your hosting provider. Many cheap hosting plans are on shared servers, which means you are sharing resources with other websites that are hogging a lot resources. Your only option here is to either upgrade your hosting plan with your hosting provider or switch to better hosting. Hostgator, Bluehost and Site Rubix have great WordPress managed hosting plans.
Broken Links (404 Errors)
Another common issue that can affect your rankings is broken links within your posts or pages. These are links that lead to nowhere. They can be the result of moved or deleted internal or external pages. Luckily there is a plugin called "Broken Link Checker" that you can install to check for broken links. Once identified you can fix the link right within the console.
I will note that if you are going to leave this plugin installed and activated I recommend you go to its settings and change the interval in which it scans for broken links to something like weekly. Then just come back to the plugin periodically and check for further issues
Conclusion
Well, we've covered quite a bit of ground as it relates to how to avoid Affiliate Marketing mistakes. We've learned the importance of understanding your niche and your audience, writing content, right on to technical issues.
Hopefully, you've avoided some of these common mistakes and if you've run into a few, well now you know how to fix them.
To Your Massive Success,
Michael
PS. Please leave any comments or questions below. I'd love to hear from you!