When it comes to finding jobs for seniors over 50 there are a lot of things to consider. Many of us are out here looking for jobs because we need income after retirement or perhaps have become unemployed due to downsizing or replaced by automation. In some cases, it may be because we have divorced or become a widow/widower.
The task we are faced with can be quite stressful and downright depressing. Some of us may have been making nice salaries and now faced with lower wages and costly health insurance. Let's face it, a lot of people would rather hire a younger individual for less money which means we have to overcome age-discrimination.
AFFILIATE DISCLOSURE: By clicking the affiliate links on this page I may earn a small commission from Wealthy Affiliate (at no cost to you). Should you use these links, I appreciate your support! Click here for the full disclosure.
What Makes Us Seniors Unique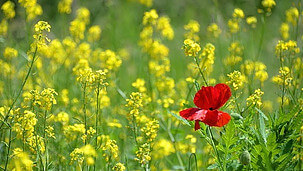 Well, first of all, we've been around for a while and been around the block a time or two. We have a lot of experience under our belts, some in many types of jobs. We can be a valuable resource to the right people.
Most seniors over 50 have a good work ethic and are very dependable and patient. We know how to get things done and usually good leaders. Not only that, but we are wise and quite interesting, certainly not boring. We all have plenty of stories to share.
Even when it comes to computer skills, many seniors these days understand the older computer technology better than many of their younger colleagues. This allows them to have a deeper understanding of what's going on "under the hood", and think much more creatively. Just ask a young computer programmer if they know what EBCDIC is. You'll be surprised when you see the look on their faces.
Learning New Skills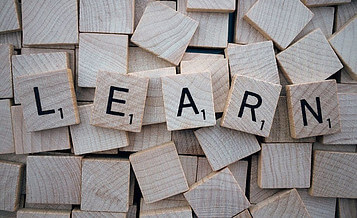 For those of us who are coming out of retirement or changing careers, looking for jobs for seniors over 50 can be a somewhat challenging task. Technology is advancing at a very rapid pace these days and is being integrated into just about every type of job out there.
Just take a look at Walmart or any big retail store. What do you see? Very few cashiers and a lot of Self-Checkout lanes. Technology not only requires the expertise to operate, but it also takes jobs. Competition is fierce in the retail environment these days. With so many purchases being made online companies have found ways of doing things cheaper and making things more convenient for shoppers.
So not only are we faced learning new skills in some cases, but we are competing with younger workers who have lost their job due to automation and downsizing.
What Types Of Jobs For Seniors Over 50 Are Out There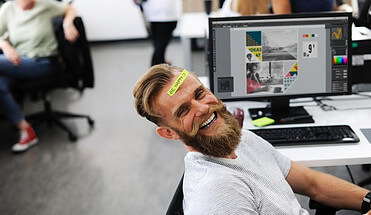 Quite a few actually. If you are looking for a job that will help keep you active and engaging with other people here are a few types of jobs you can likely find in your area.
Driving: With companies like Uber there are many driving jobs available. Chauffeurs, special drivers, school bus drivers, and even truck driving.
Caregivers: If you like this type of work it should be easy to find. There is a shortage in many cities of people who are willing to care for young children, disabled individuals, home healthcare, and the elderly.
Seasonal Jobs: You can always find retail stores hiring for seasonal work. So if something part-time is what you need this may be a good option for you.
Education/Teaching: Good teachers are hard to come by. Not only that, but there are jobs for tutoring, research, assistants, and more.
Freelancing/Consulting: This has become a common way of making extra money. You can freelance with companies like Fiverr.com and do work that you enjoy.
Security Guard: No explanation needed here.
This is just a short list of commonly available jobs you'll likely find in your location.
But what if you need something substantial? Something that can sustain you well into retirement and beyond. Read on…
Build A Business For Your Future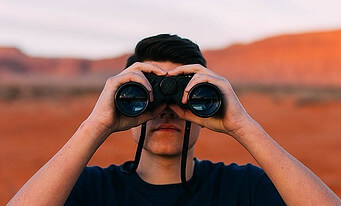 As I mentioned earlier, with so many purchases being made online these days, companies have to do things more efficiently. One way this is being accomplished is through Affiliate Marketing. There are nearly 4 Billion people on the internet today and the vast majority of them are buying products day in and day out. That's HUGE.
Affiliate Marketing allows people like you and me to sell virtually anything we want as an Affiliate and earn a commission. It allows us to get a piece of the internet pie as well. This business model is ideal for virtually any company that sells a product or service. They don't have to spend advertising dollars or hire sales reps. Affiliate Marketers (Us) do it all for them, for a commission.
This is a diagram of how this process works.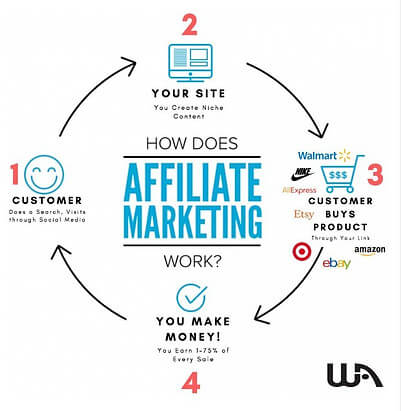 Your customer is your niche market. You find a specific group of people you want to help. See my article on finding niche markets here.
Through your website, you create content that helps your customers through information, product reviews, etc.
Through your website, your customer buys the product(s) you are promoting (through a special Affiliate Link) which solves their need.
You get paid.
It's a pretty straightforward concept.
I know what you are thinking. How am I going to create a website? It's really easy these days. You simply buy a domain name that represents your niche market. It costs about $15/year to own a domain, and it takes about 2 minutes to buy one. Then you use WordPress to create your website on your domain. It's usually just a few clicks of the mouse and your website is created. It's really that simple!
WordPress is a content management system that was designed to be used by everyday people like you and me. It requires no technical expertise to operate or add content. You can actually watch a "how to create a WordPress Website" video on YouTube and see how simple it really is.
Once you create your website with WordPress you simply log in to your admin dashboard and start adding content. See my article on how to create WordPress content.
Getting The Training You Need
Now, this is not a get-rich-quick scheme. It takes time to build your website business. But it takes time to build any business though. Look at Jeff Bezos of Amazon fame. He did not make a profit for 14 years, but look how much he's worth now! Now I don't expect that it would take you as long as it did Jeff Bezos to make a profit, but it does take some time.
I love this business model and see seniors building lucrative businesses with Affiliate Marketing every day. How do I know this? Because I am part of a community of more than 1.4 Million people that are all working together towards a common goal, to be successful at Affiliate Marketing. What's the old saying, "If you want to make a million dollars surround yourself with people who make millions of dollars". Well, it's the same with Affiliate Marketing, surround yourself with successful marketers!
This community is Wealthy Affiliate. Run by Kyle and Carson for more than a decade, they have built a platform that provides all the training you need, access to a top-notch friendly community of like-minded individuals (no sells anyone anything here), research tools, Affiliate programs, Websites, and tons of help! And you can join for FREE, No Credit Card Needed. It doesn't get any better than that.
When it comes to jobs for seniors over 50, I would much rather be building my own business, being my own boss, than walking around as a security guard or trying to climb back up the corporate ladder.
Conclusion
We, seniors, have many choices. Looking for jobs for seniors over 50 doesn't have to be stressful. We have a lot to offer any potential employer, and we are unique members of the workforce in whatever position we are to fill.
There is also a wealth of opportunity for us in the online world of Affiliate Marketing. I would be proud to have any of you as a member of my network at Wealthy Affiliate.
To your enormous success,
Michael
PS. Please leave questions and comments below and I will be happy to get back with you!