Creating a website used to be for the technically minded ones. However, these days' website creation is a breeze. WordPress was created to be a simple to use website creation platform focusing on accessibility, performance, and security.
Since its creation in 2003, some 16 years ago, it's only gotten better. WordPress now accounts for approximately 34% of all websites on the internet. From personal blogs to business websites, WordPress can do it all.
In this article, we will discuss how to build a website for free on WordPress, including a short training video showing you just how easy it is.
AFFILIATE DISCLOSURE: By clicking the affiliate links on this page I may earn a small commission from Wealthy Affiliate, Awardspace, or Freehostia (at no cost to you). Should you use these links, I appreciate your support! Click here for the full disclosure.
WordPress – A Free Website Platform
WordPress was created as an open-source platform licensed under the GPLv2. This simply means that is free to use on as many websites as you wish. Being licensed as an open-source platform also means there is a lot of support from the development community to continue to improve on the platform.
Since its creation, it quickly became popular due to its ease of use, and the ability to create very quickly. As its popularity increased, thousands of developers have jumped on board creating free themes, plugins, and improvements to the platform. In fact, it has become so popular and widely used that there are now WordPress Specific Hosting plans designed to deliver performance and a feature-rich experience along with top-notch support.
Where To Host Your Free WordPress Website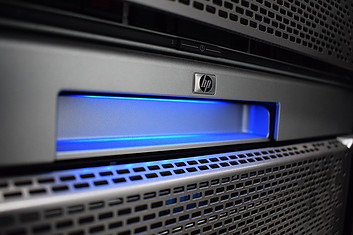 The first step in creating a WordPress website is coming up with a domain name and determining where you want to host it. In other words, who is going to be providing the internet access and servers that run your website?
There are many free places to host your WordPress website, however, the domain name you choose will live under the free hosting domain such as wordpress.com. So, if you wanted the domain name "applesauce", it would be applesauce.yourfreehost.com.
Also, some free hosting accounts limit what you are able to do, such as the number of plugins, or which plugins you can use. Additionally, you may find the hosting is only free for a short period and may still need to purchase a standard domain name. Just things to be aware of when considering who you want to get your free hosting from.
So, your first order of business is to decide where to host your website. Below is a short list of providers that offer decent free WordPress hosting. Once you've decided on a hosting provider simply click the link below (or go to the host of your choice) and follow their instructions to create your free WordPress website. This will involve choosing a domain name, website title, description, and choosing a theme.
A theme is an overall style or looks of your website. There are typically many to choose from, so take your time and choose something that will work well with our website content. That's pretty much all it takes to get your free WordPress website created.
A note for those creating a website for business or marketing. If your website is for this purpose I would strongly encourage you to try out SiteRubix. You get 2 free SiteRubix websites just for signing up as free member.
Here are some decent free hosting providers, along with Site Rubix.
See the video below on how to create your Free WordPress website with SiteRubix. It's super easy, and there is no commitment whatsoever and you don't even need a credit card.
Your Free WordPress Website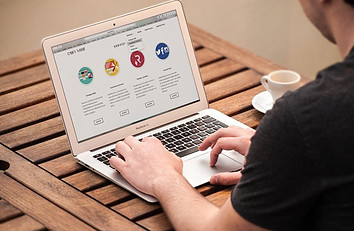 Now that you've created your free WordPress website you'll need to familiarize yourself with how WordPress works, and how to get started on your website.
The websites above will give you a link to your free website and also a link to your WordPress admin panel which will look like "yourdomain.siterubix.com/wp-admin". The admin panel of WordPress is where you do all your work.
With that said, it is important to realize that you want to create a website that is beautiful, using a theme that matches and is relevant to your website content. Even though we are learning how to build a website for free in WordPress doesn't mean it has to look "cheap". WordPress is a very robust platform and it gives you the ability to use any theme you desire, free or paid, so it is important to choose your WordPress theme wisely so it's relevant to your website content so it looks professional and beautiful.
Now, if you've installed a theme that doesn't match your website's overall content, don't worry, you can change themes easily in WordPress.
Instead of typing all kinds of instructions here on this post, I'm going to give you access to a lesson and video that walks you through setting up your website, getting it ready for the search engines, and creating some initial content.
This lesson is based on a free SiteRubix website, but still applies to any WordPress website, just ignore the automatic links for SiteRubix and the Site Content tool. You will simply log in via your WordPress Admin link provided by your hosting provider and create your post from the WordPress Admin Dashboard.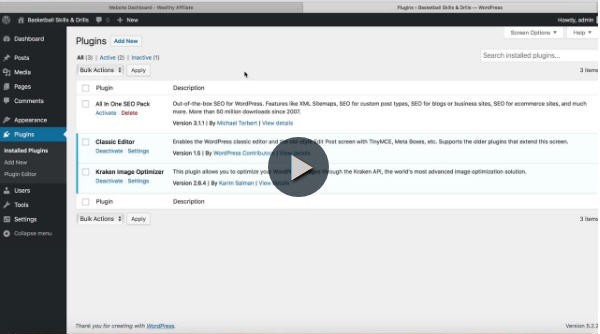 Once you have set up your website as shown above its just a matter of creating content and adding images.
If Your Website Is For Business Or Marketing
If your website is for business or marketing I'd like to point to some additional resources to help you along. You're going to need access to other tools and resources in order to make your website successful. So below I have listed free resources you can access right here on this website along with some tools that you'll need.
Wrapping Up
While learning how to build a website for free in WordPress, we've considered what WordPress really is, how it works, and how incredibly easy it is to create a website with it.
Not only that, but we've also considered what to expect from free WordPress hosting providers, and a good option for business and marketing websites.
A free WordPress website is a great way to have a personal blog or a business website.
Happy Blogging.
Wishing you great success,
Michael
PS. Please leave me any comments or questions below. I'd love to hear from you!