Hey folks. Today we're going to talk about how to create a business from a website. If you've spent any time online you'll find there are websites everywhere, for just about anything you could imagine. Most of these websites are there for one reason, to make money. They make money by advertising their own brick and mortar business, or by promoting their products, someones else's product (Affiliate Marketing), or advertising in some way, shape, or form.
AFFILIATE DISCLOSURE: By clicking the affiliate links on this page I may earn a small commission from Wealthy Affiliate, Hostgator, or Bluehost (at no cost to you). Should you use these links, I appreciate your support! Click here for the full disclosure.
How To Create a Business From a Website
Creating a website to function as a business has huge advantages over a regular brick and mortar business.
Let's list some advantages:
Our real estate is a website. Very cheap, and even free in some cases.
We don't have to worry about product inventory or storage.
Operating expenses are extremely low vs. brick and mortar.
Customer face time is handled by a website vs. employees.
No employees to worry about.
Advertising for a website can be completely free.
There are many more, but as you can see, a website based business is very attractive and very effective.
So what do we need to create a website to function as a business? Essentially we are creating a Blog Website where we can sell a product or service as an Affiliate. We post useful information our readers want and need in order to make a decision to purchase the product we are promoting. It's a very simple business model that works!
So here's the list of things we need to in order to do this.
A hosting provider. This is a service like Hostgator or BlueHost which will host your domain and website. I recommend starting off with SiteRubix, as their hosting is tailored to our type of website, plus you get 2 FREE SiteRubix websites as a starter member at no cost!
A domain which will run you about $15/year in most cases, depending on your hosting provider. A domain is your .com address where your website will reside.
A Website. Perhaps one of the most important things, but we can build this very easily, and for free using WordPress.
A market, or more precisely a niche market. These are the people who want whatever product or products, you want to promote.
Content for your websites. Content can be in the form of product reviews, articles (posts) about your niche, or any kind of information your niche would find useful.
Setting Up Your Business Website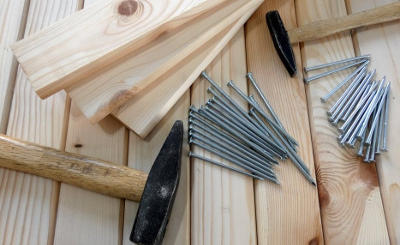 One of the first things you'll want to do is think of a domain name. You want a .com domain name above all, but a .net or .org would do if you really wanted a particular name. Your domain name should tie closely to your overall niche market. So if you're going to be marketing a diet supplement, you would want a domain name that ties to that, like dietsupplements.com or something like that. You can also use your domain name as one of your 2 free domains if you choose to go with SiteRubix hosting.
If you have questions or problems finding a niche, take a look at my article on Niche Examples.
WordPress is the platform we'll use to build your business website. It is very user-friendly, and you don't have to be a technical wizard in order to use it. Nearly every hosting provider supports WordPress and gives you a method to install it pretty easily. Once installed, you log in to your administrative dashboard, and from there you can select from a multitude of free themes. A theme gives your website a certain look and feel, and they can be easily changed at any time.
Once you've gotten the basic website up and running, you'll need to plan the basic layout of your site. What categories do you want, create an About Me page, Affiliate Disclosure, and a Privacy Policy. You can see samples of these right here on this site, and also by searching Google. Keep your website simple, and concise. Black type on white background. You don't want to distract your user from the message you're trying to get across.
You'll also want to name your site, and create your business website as a brand. You'll build your brand over time and it will be something your readers will remember, and come to trust.
Content and Keywords
Content
Part of how to create a business from a website is learning how to write content. Content is the meat of your website. You'll want to make sure you're spelling, grammar, and punctuation are all on par. It should read like you are talking to the person face to face. Make your content engaging, interesting, and useful to your readers. Your articles should be at least 1,000 words, more if you can. You can create product reviews, and articles on topics of interest in your niche. You'll always want to publish your content as a POST in WordPress. Leave PAGES for things like your Affiliate Disclosure and Privacy Policy.
The old saying "Content is king" means exactly that. You'll want to create new interesting content on a consistent basis. This might seem difficult at first, but once you start, it becomes second nature. There are many ways to come up with ideas for content, and if you follow the steps I've outlined in my Keywords Article you find thousands of ideas. For now, keep reading.
Once you get your website established you also have the option of outsourcing content writing at places like Fiverr, Freelancer, Upwork (previously oDesk, and eLance), and even Craigslist. Just give your writer the topic, keywords, and detailed description of what you need for the articles you want to be written. However, I would not do this until you get the website to the point that you can no longer keep up with writing yourself, and of course making enough money to cover the cost of outsourcing.
Keywords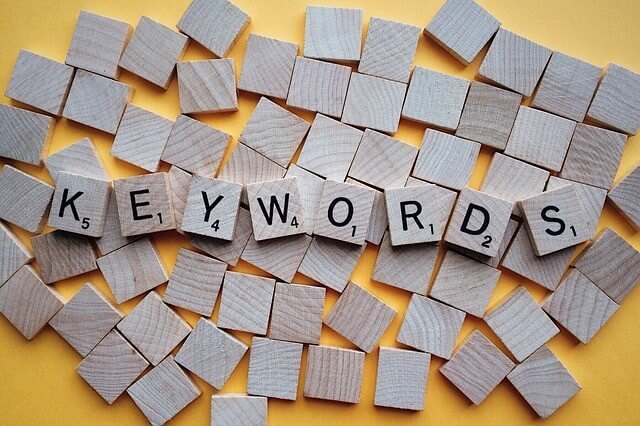 Keywords are the driver behind SEO and people in your niche being able to find your website. These are the words or phrases your reader are typing to find your product. Learning how to find the right keywords is paramount to getting your site in front of your users. I have written an entire article on how to do this with WordPress. You can find it here.
Each article or piece of content you write should be centered around a keyword. A keyword might something like "best weight loss pills for women over 40". This keyword, also known as a long-tailed keyword because of its length, should be in the title of your article/post, in the overview, the conclusion, and mentioned a couple of times in the main body of your post.
You don't want to overuse your keywords in your articles, as this would result in negative rankings in Google. This is also known and Keyword Stuffing.
Making Money
We saved the best for last. How are you going to make money with this website we've created? This is where those cool little affiliate links come in. Once you've found your niche market, you'll choose an affiliate product to promote as part of your articles. You recommend your product somewhere in your article and place your affiliate link there as either linked text as you see in this article, or perhaps a banner or image of the product if your product offers that.
Choosing a product to promote.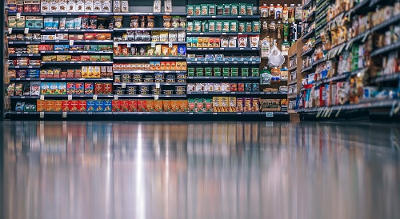 How do you find a product to promote? There are many places. Clickbank is one of the most common places to find digital products to promote. They'll provide you with your affiliate link, and statistics on how well the product is doing. However, not all niche markets will have a digital product.
Let's go back to "best weight loss pills for women over 40". Obviously, this is a physical product. If you do a little searching on Google you'll find many different products you could market to this niche. You want to market something that has a good reputation for working and good reviews. To find reviews, simply Google "[your product name] review". Once you find a product you feel comfortable promoting, you can find an Affiliate program by Googling "[our product name] affiliate program".
I happen to now that Garcinia Cambogia is a product that's been linked to women losing weight, and it has very good reviews. If I go to Google and enter "Garcinia Cambogia Affiliate Program" a whole page of various distributors' comes up. You can look through those and find one that you like, one that pays a decent amount per sale, and one that has recurring commissions since this is something people usually buy a supply of every month.
You can apply this to any niche market. You can become an affiliate at Clickbank, Commission Junction, Share a Sale, Amazon, and many other independent distributors and companies. There are over 500 million products out there you could promote. Your business website could promote many products as you build it out and offer solutions in specialized niches. So you see how powerful this can be. And we are only talking about ONE website. You can create many websites in different niches, and each one can be it's on business. So learning how to create a business from a website takes on a whole new meaning.
If you wish, you could even sell your income generating website, and pocket a large sum of money. That in itself is a business of its own.
Conclusion
Learning how to create a business from a website is pretty straight forward. However, like any other business, there is a learning curve, and some specialized knowledge required when comes to content, promotion, keywords, etc. I recommend you check out Wealthy Affiliate for the quality training you need to be highly successful. You can join up for FREE – No Credit Card Needed, and get 2 FREE websites hosted on SiteRubix, 10 free lessons, and as a premium member access the best training in the world and the best support online. With over 1.6 Million members there are many successful marketers who can help you out along the way. I am a member, and it's been the best decision I've ever made.
Please leave me a comment below if you have any questions or if there is anything at all I can help you with.
See you on the other side,
Michael