I'm going to answer this question in a different way than you might expect. Hang in there with me though, as I have a lot of resources that I'm going to give you.
First of all, when you ask, "What do I need to start Affiliate Marketing", I think there are two types of information you need to get started. The first and most important is the mental/emotional aspect of it. The second would be the actual tools, such as websites, domains, traffic, etc.
This article is going to focus on the mental/emotional aspect of it, then I will give you tools, or the know-how aspect of it. Fair enough? Cool then, let's get started.
Desire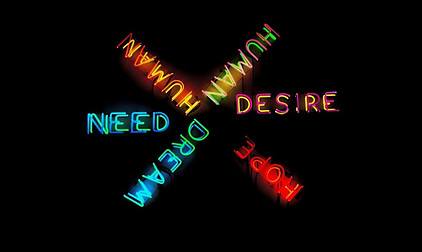 The first thing you need to get started is a desire. Not just desire, but a burning desire to be more than you are right now.
A burning desire to be successful, and live a life of abundance. That's really what we're talking about right? We work day in and day out at 9 to 5 jobs, most of us. But for what? Because that's your desire in life? I'd be willing to bet that's not the case. We work these life-sucking 9 to 5 jobs so we can provide for our family and/or ourselves.
What many of us don't realize is that there is a better way. Whether it be running your own brick and mortar business, or an online Affiliate Marketing business. We don't have to remain tied down to working for someone else and making them rich. We can work for ourselves and have true freedom. Freedom to make your own hours, work from home, and spend quality time with your family.
So the first thing we must do is free ourselves from the notion that we have to work a JOB. We might have to do that in the interim until we get our own business off the ground, but it's not our desire or our goal, just a stepping stone to get us to our real goal which is freedom and a life of abundance.
The abundance of time and resources (money) is what we desire to attain. If you have the desire, that burning desire to succeed at the forefront of our mind, nothing can stop us. It's our dream, and anything a man can dream of he can accomplish. You just need the desire to make it happen.
Can you see where I'm going with this? It's this mentality that counts. How you think about the world around you determines your reality in it. And you have to realize that not everyone around you thinks the way you do.
In the online money making world, most people are not making any money at all, probably not even recouping what they've invested in it. Why is that? They fail because they didn't want it bad enough, they didn't desire success bad enough to make it happen. The ones that do succeed, desired it bad enough to let nothing stand in their way of success. They were willing to do what others won't do to be successful.
A Plan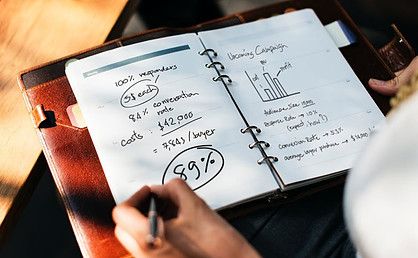 Once you've nailed the mindset and desire you're going to need a plan. How are you going to achieve your desire of owning your own marketing business? The first thing you have to realize is that you ARE building a business. It doesn't happen overnight, and this is where many people get sidetracked.
It takes time. Time to incorporate the right training and then implement the plan. You have to be prepared and make sure you have allotted time in your plan for these things. If your expectation is that you're going to be making money from day 1 or month 1, you're going to get discouraged.
Your plan should include the following:
Come up with a training plan. Your business needs to be built on a solid foundation. Creating a solid foundation from which to start is critical. If you jump in with no training and no idea where you're going, you're setting yourself up for failure, and failure is not an option! We'll look at training options in the resources section.
Your plan should include a funding source. Fortunately, Affiliate Marketing doesn't require a great deal of funding and can be started on a shoestring budget. So setting aside $100 per month for essentials is a good starting point. You can do it for less if you follow some of my suggestions later on.
Time. Most of us when we are just starting out, are usually working a regular job. So allotting time each day to get your business off the ground is crucial. You need to plan on investing a minimum of 2-3 hours per day or about 18-20 hours a week MINIMUM. Again, more is better.
Where are you going to work? If you have a home office that's great. Sometimes though, it may be a kitchen table, bedroom, or other location. It should be free of distractions during the time you are working.
A computer. You're going to need a laptop or desktop computer. If you don't have one, maybe you can borrow a friends until you can get one. I strongly advise against trying to start this type of business using a mobile device. I'm not saying it can't be done, but when you're just starting out It will lead to a lot of frustration and added time.
Support. You should have a source of support from other Affiliate Marketers. You should surround yourself with other like-minded people. People who can offer help if you get stuck, people you can bounce ideas off of, and also help you be accountable as your first starting your business.
Plan for success. Set yourself attainable short term goals, and as well as long term goals as you start building your business. You need to be able to see that you're making progress.
Your core operating values. Affiliate Marketing and really any business is all about helping others. If you help others get what they want, you will get what you want. This is a key component of your business plan. If you remember this, you will succeed. However, if you veer off this path, and start promoting just to sell, you will run your new business into the ground.
Incorporating these things into your business plan will help you get your business off the ground quickly and smoothly.
Commitment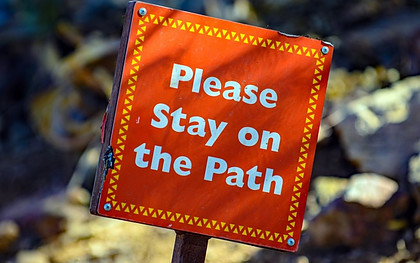 Now you've got the desire, the plan, and now you need the big "C", commitment. Once you've laid out your plan and it's time to get started, you must commit to it. What do I need to start Affiliate Marketing? Commitment!
Commit to the amount of daily or weekly time you've set aside for yourself. Let nothing stand in your way. Desire and a plan aren't anything without action. You've got to take consistent action. Every day, you must do something that moves you closer to attaining your desire.
Even on the days that you feel like giving up, do something that moves you closer to achieving your dreams. Once you get yourself into the habit of doing the work, it will become second nature to you. If you start slacking, get back on the path. The quickest way to failure is to stop taking action. Remember, failure is not an option, you can never give up!
You will encounter obstacles and challenges, expect them, and learn from them. As Thomas Edison once said, "I haven't failed 10,000 times, I've just found 10,000 ways that wouldn't work.".
Dealing With Success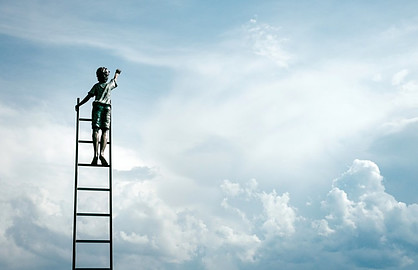 When you start smelling that sweet success, and the money starts coming, remember to stay the course. Keep investing in your business, and remember your core values. Don't let success blind you to what your core values are.
Your business may grow to the point where you can't do it all yourself. And that's OK. When you reach that stage, remember that you can't do it all yourself. Some people continue trying to do it all themselves, and that will take a toll on you. Hire the people you need so you can do the important work.
Remember, your dreams are to spend less time working, and more time playing. Live abundantly, and share the abundance. The more you give, the more you will receive.
Affiliate Marketing Resources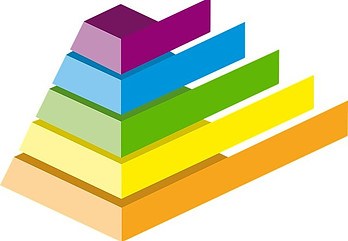 Now that we've gone over the things you really need to start Affiliate Marketing, it's time to address what do I need to start Affiliate Marketing in the second aspect, tools.
Here is a quick list of articles you find very helpful when first starting out in Affiliate Marketing.
Let's talk more about training. Getting the right ongoing training is critical. There's a lot of information out there on the old internet that is just outdated, wrong, or just misleading. So it's important that you get the right training from the right people. The best place to get this training is Wealthy Affiliate.
The benefits of Wealthy Affiliate are just enormous! For starters, you can kill a lot of birds with one stone.
Here are just a few of the benefits you'll get with a Premium membership. If you viewed the getting started article above you'll understand what I mean.
Easy step-by-step training that even beginners can follow.
Access to the entire WA community, over 1 million members.
Weekly live training events.
Help from successful Affiliates that are willing to help you out.
Web hosting for 25 of your own domains and 25 Site-Rubix domains.
WordPress Website builder to create your own websites easily (takes about a minute).
Free Keyword/Niche Research tool.
Article Publishing Tools with built-in Grammar/Spelling/Plagiarism Checker.
Access to over 1 million stock images for use in your articles.
Purchase Domain Names at flat-rate pricing that never goes up.
So you see, Wealthy Affiliate provides all the things you'll need to get started in the Affiliate Marketing business. Plus, you can try it for Free with a Starter Membership, No Credit Card Needed. Get 2 Free Site-Rubix domains with your Starter membership, as well as access to the first 10 training lessons. No-Risk!
Conclusion
What do I need to start Affiliate Marketing? Well, we've covered a lot of ground, but most importantly we've learned that you need to have that burning desire to achieve your goals and let nothing stand in your way.
If it was easy, everyone would be doing it, right? It takes hard work and persistence to build any kind of business, and Affiliate Marketing is no different. With the right training and tools, you build a solid foundation. So, hop on board, enjoy the ride, and let's build a business together!
To your massive success,
Michael
PS. I'd love to hear from you. Please scroll down and leave me any comments or questions below. I'll get right back to you!