Whether you're already going down the path of Affiliate Marketing or you're just starting out, there are certain things you've got to know and certain rules you've got to play by if you're going to be successful.
Not understanding the best practices for successful affiliate marketers can lead to a lot of wasted time and effort. Plus, you can very quickly get headed down the wrong path if you're not careful.
However, by following these basic guidelines and best practices you can avoid a lot of pitfalls and get your business started out on the right foot.
Note: This article does assume you have some basic knowledge of affiliate marketing and WordPress. If necessary, you can first visit my article on getting started in affiliate marketing.
AFFILIATE DISCLOSURE: By clicking the affiliate links on this page I may earn a small commission from Wealthy Affiliate, Bluehost, GeneratePress, Divi, or Elementor. Should you use these links, I appreciate your support! Click here for the full disclosure.
The Role Of The Affiliate Marketer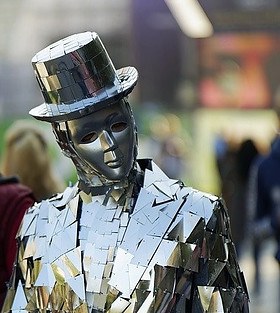 One of the common mistakes when starting out as an affiliate marketer is not understanding what your role as a marketer really is. There is a lot of misinformation out there on the ol interwebs so it's very easy to get started off on the wrong foot.
Despite what you may have heard or read online, your primary purpose is to provide accurate, valuable information to your readers so that they can:
Make a purchasing decision
Solve a problem
Fill a need or desire
There are billions of people on the internet every day and the vast majority of them are searching for information to fill some need or desire. You want a piece of that pie right?
So, your role is to provide the information they are searching for that will eventually lead to the purchase of some product or service through your affiliate links. Yes, you want them to buy a relevant product eventually, but they will only do that after you've built some trust with them.
You build trust with them by providing quality information that answers their questions. You've got to provide them with a positive experience so they will want to come back for more.
Your first obligation is to your readers, not the money.
Your Brand
As you begin to build your affiliate marketing business, keep in mind that you should be building a brand. Like Walmart, Amazon, or Costco. Your brand represents who you are.
Creating a brand for your website, your logo, and other publications will help you become recognized as an expert in your niche.
You are building a name for yourself. So as you move forward in your business, solidify your brand. Create a logo to use on everything related to your brand, including your website. More on that later.
Choosing a Niche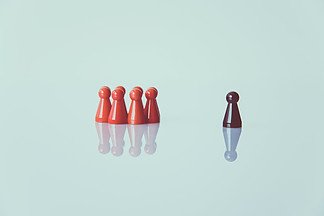 Choosing a niche is the very first thing you're going to be doing when starting up an affiliate website. You should do this before you even select a domain name for your website.
To be clear, a niche is a group of individuals having very specific requirements that require specialized products or services that fit their needs.
While I believe you can make money in just about any niche, there are requirements that must be met.
Your niche should not be too broad. Broad meaning that you wouldn't want to target something 'weight loss'. It is far too broad with too much competition. Something like 'natural weight loss supplements' would be more specific. You can use your keyword generator tool right here on this website, enter a keyword, and get tons of ideas for possible niches as well as keywords.
The niche must have a following. There have to be enough people searching for solutions in your niche in order to be profitable.
There must be relevant affiliate products that you can promote to your niche (unless you're creating your own product).
The bottom line is that you must be able to effectively target your niche audience using relevant keywords without there being too much competition. Low competition is the key.
How To Choose a Niche
One of the best practices for successful affiliate marketers is to choose a niche that is a passion of yours. This way you'll be familiar with the niche, it will be easier to write about, and it will feel more natural to you.
Your niche could be a hobby, expertise, or something you are knowledgeable about. Make a list and explore the possibilities.
Who Is Your Competition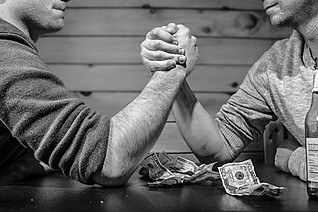 Once you've chosen a niche, you need to look at your competition. If your niche has a following, chances are you will have some competition. That's not a bad thing, as long as the competition isn't too rough.
Your goal is to understand what your competition is doing and what they are not doing. Try to find a unique angle that you can use to gain a foothold in the niche.
You'll also what to be mindful of what they're doing that is working. You don't want to reinvent the wheel. So take notes of what seems to be working. You don't want to copy their content, but you can come up with your own content that emulates what your competition is doing, but in your own unique way.
Just as if you had a brick and mortar business, you would look at what your competition is selling, what kind of advertising they are using, promotions, and so on. Apply the same logic to your online business.
Find out:
Who they are
What products they promote
What questions are they leaving unanswered
What kind of tactics do they use
What you could do differently
Create your own unique perspective on your niche. Look at new angles, fresh approaches, the things the others have not thought of.
We have free tools available right here at your disposal that you can also use to analyze your niche.
Content = Traffic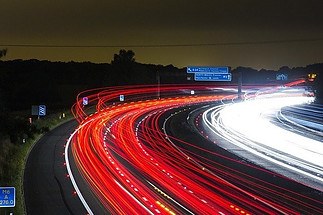 When it comes to best practices for successful affiliate marketers, traffic is one of the key elements. Without it, you get no visitors to your website and without visitors, you get no sales.
Organic traffic (traffic generated from website content) is the best kind because, well, it's FREE. And free traffic is better than expensive PPC campaigns and other advertising, right? Heck ya!
You may have heard the saying 'Content is King'. For the most part that is still true. As the search engine algorithms get more complex over time, quality content becomes more and more important. This is evidenced by the recent Google update codenamed 'Bert'.
With 'Bert', Google will better understand natural language and result in more accurate search results. It is said that this update will impact 1 in 10 searches. This not necessarily a bad thing for those who are writing quality content.
What does this mean for you? Well, it means your content should be relevant to search terms (your keyword) and must provide unique, thorough information.
Content needs to be a minimum of 1,500 to 2,000 words in length. Many suggest that you write over 2,500 words on average. So don't skimp on content, make it good, make it unique, and make it interesting
Also, write in short paragraphs of 2 or 3 sentences. It makes your text easier to read and the reader doesn't drown in a sea of text.
A Word About Keywords
Generally, each piece of content should be written around a low competition keyword, this is basic SEO. Low competition keywords are those with 50 or more searches a month with less than 100 quoted search results (QSR). Again we have tools right here you can use to get keyword search volume and competition data. Stay away from high volume keywords since they will be too competitive.
What you're looking for is what we call 'the low hanging fruit'. Low volume, low competition keywords.
Use your keyword in the post title, leading paragraphs, once or twice in the body, and once in the conclusion.
Don't keyword stuff! In other words, do not use your keyword excessively. Google will penalize you. Stick to 4 or 5 times as mentioned above.
Your keyword should also make sense when used in your content. Don't use keywords that are grammatically incorrect or otherwise don't make sense. It should flow naturally.
Keyword Golden Ratio
Another trick you can use to identify great keywords is the KGR (Keyword Golden Ratio). KGR = AllinTitle (The number of sites that all your keywords in the title) / number of monthly searches
You get the AllinTitle number by going to Google and entering "allintitle: [your keyword]" (don't enter the quotes or brackets). Google will return the number of pages that have all your keywords in their title.
Simply divide the Allintitle number by the number of monthly searches. Ideally, you want a KGR of .50 or less. What this means is that you'll have a much better chance of ranking for your keyword using the golden ratio of 50% or less.
Using KGR in combination with QSR you can find keywords that give you the best chance of ranking on page 1.
What Types of Content Should You Use
There are many types of content strategies you can use. The most common are:
Product reviews
How-to articles
Tips
Bests
General information
Let's go over these in a little more detail.
Product Reviews
Product reviews are great. People search for product reviews. If your niche has many products you'll have an endless list of products to review on your website. You'll want to make sure your review is accurate, in-depth, and unique. Make it different from another product review out there.
Reviews that are based on actual purchased products are best, simply because you're giving the most accurate review possible. However, this is not always feasible. If you write a review on a product you haven't purchased and used yourself, you'll want to be sure and do plenty of research to provide the most accurate information possible.
Come up with a rating system or use a product review plugin (in the case of WordPress).
Also, make sure you sign up as an affiliate for each product you review. You can include a link in your review so the reader can check out the product and purchase if they choose. That way you leave no money left on the table.
How-To Articles
As the name implies, how-to's are pretty straight-forward. You can come up with how-to articles directly related to your niche's needs and desires, or even how to use a certain product. Be creative.
Tips
People love tips. Especially things like;
Top 10 Tips for…
5 best tips to…
Best 3 tips to…
Apply this logic wherever you can and you'll have even more great articles for your readers.
Bests
Bests are articles that usually feature the best way to do something, the best product for x, and so on. Bests are easy to come up with.
General Niche Information
These are pretty self-explanatory. Simply write articles around solutions and answers your niche readers are looking for. These can also be combined with the other methods above.
Connecting With Your Visitors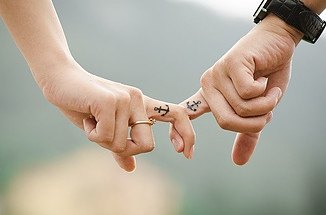 The one thing you absolutely must remember is that you are writing for people, not search engines. You don't want your content to read like an encyclopedia.
You must write your content in a way that resonates with your readers and keeps them engaged and interested. Boring and irrelevant content won't hold a reader's attention and they will click away at the drop of a hat.
Think about what you read online. What keeps your attention when reading.
Use title text that makes a person want to read the article.
Come up with a list of hot buttons or triggers for each article. Use them appropriately throughout your article so it resonates with the reader. Appeal to their senses.
Write like you are sitting across the table from them telling them all about the topic at hand. Be descriptive and enthusiastic in your writing. You want to connect with your reader at a deep level, with the focus being on truly helping them resolve whatever issue or desire is at hand.
Use Images And Video
Using images will break up your content and make your text more readable. Images should be relevant, there's that word again, to the topic. People are visual by nature and using appropriate images throughout your content will help your readers identify with what you're writing about and get your point across.
There are many places online to find free images such as CreativeCommons. You can also use free tools like Canva to create your own graphics.
Video is also quickly becoming the media of choice. You can create YouTube videos to explain topics and embed them into your content.
The Technical Stuff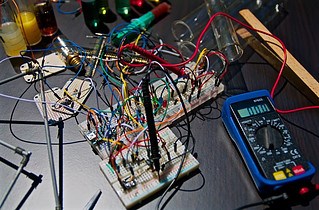 We've talked about best practices for successful affiliate marketers from the standpoint of niches, keywords, and content. But another area that is often overlooked is the technical aspect of things. Things like web hosting, domain names, platforms, and SEO.
These also have a great deal of impact on your ability to rank in the search engines.
Website Platform
WordPress is the preferred website platform for affiliate marketers. It requires no technical know-how and it's very easy to set up and manage. It's free, so no worries there, and there are 1,000's of themes and plugins. You can find more information here on why WordPress is the platform of choice.
Hosting Services
Not all hosting providers are created equal. Yes, unfortunately, you'll want to stay away from those cheap hosting providers. Things such as uptime, WordPress hosting quality, and speed are very important. Google doesn't like slow websites. So hosting services that are tuned for WordPress like SiteRubix and Bluehost are going to be your better bet. They also provide seamless WordPress integration.
Domain Name
Choosing a domain name that is easy to remember can have advantages. Your domain name should match your brand.
Some helpful tips are:
Keep it short and don't use hyphens "-"
.com is preferred followed by .net and .org. Stay away from others.
A short domain name that supports your brand is preferred.
Be Mobile Friendly
Today, mobile devices account for a large percentage of the devices being used to find and buy products online. So, your website must be mobile-friendly.
How do you do this?
First, your WordPress theme is going to be the first place to start. It needs to be lightweight and of course, mobile-friendly. Although many WordPress free themes are mobile-friendly, there are a lot of advantages to using paid themes such as GeneratePress or Divi. They aren't expensive and they add a lot of value and functionality.
Also, by using GeneratePress with Elementor you can create beautiful pages customized to desktop, tablet, and mobile devices.
Lastly, back to your hosting provider. Having a hosting provider that is tuned for WordPress can increase your site speed for both desktop and mobile.
You can test your website to see if it's mobile-friendly by going here.
Search Engine Optimization (SEO)
There are literally volumes written on the topic of SEO. What I'm going to give you here are the basic rules you need to follow. Follow these simple rules that will get your content ranking in no time.
SEO Basics
DON'T use Blackhat SEO tactics. This is the quickest way to get your site blacklisted by Google.
Target the "Low hanging fruit". Remember, 50 or more searches per month and less than 100 QSR.
Use the KGR method with your keywords to improve rankings.
Use your keyword in the title, intro, 2 to 3 times in the body, and once in the conclusion. Any more than this could lead to keyword stuffing, which Google dislikes.
Use an SEO plugin for WordPress like "All-In-One SEO" or "Yoast". This will ensure your site is optimized for SEO.
Optimize your post titles so that they are captivating and encourage the searcher to click on your article.
Set up your website in Google Analytics, Google Search Console, and Bing Webmaster Tools. This will provide valuable data and statistics on your website as to what search terms are leading readers to your site, what pages they landing on, bounce rate, click-through rate, and more.
Content, content, content. What more can I say? Write great content, use reviews, and other suggestions mentioned in the Content section above.
Backlinks: Backlinks can be good and bad. Good if they are from high page rank sites, bad if they are low ranking sites. Personally, I don't worry that much about backlinks. As your site grows, you will acquire backlinks over time. If you can do some guest posts on some great websites, then go for it. Just make sure you link back to your website.
DON'T buy backlinks.
Don't Give Up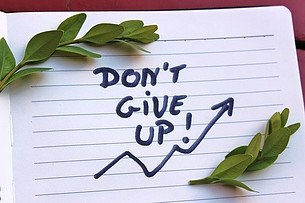 So yeah, I've saved the best for last. Don't give up! Ever!
You're going to hit bumps in the road and what may seem like failures. But there truly is no failure unless you just quit. Instead, when you run across something like this, consider it a temporary setback. Take them in stride and learn from them.
Remember, if you can stick it your for a year, most of your competition will have already quit. Keep going, keep your goals in mind. Great success awaits you!
I'll leave with this final quote.
---
Far better is it to dare mighty things, to win glorious triumphs, even though checkered by failure… than to rank with those poor spirits who neither enjoy nor suffer much, because they live in a gray twilight that knows not victory nor defeat. – Theodore Roosevelt
---
Wrapping Up
This concludes the best practices for successful affiliate marketers. Use the suggested techniques and best practices and you should be well on the road to success.
You can also check my article on avoiding common mistakes and fixing the problems.
Remember, if it was easy, everyone would be doing it. Be willing to do those things that others won't do in order to be successful. Strive to be different and unique. Each of us has a unique spirit and a unique way of looking at things. Use these things to be different, to create a unique brand for yourself.
Helping others is the true path to success.
Be thankful and kind always. Never focus on the lack of things, such as the lack of success or lack of money. Lack brings more lack. Instead, focus on abundance. See your life the way you want it to be, as though it's already yours. There is infinite abundance in the universe and it is yours to inherit.
To YOUR Success,
Michael
Contact Info:
Text Me: 1-205-614-3005
Email Me: Michael@affiliatecash101.com
PS. Scroll down and leave me any comments or questions. I'd love to hear from you.